- Thu Mar 22, 2012 3:47 am
#146022
This thread is designated as a guideline for newcomers to come and search typical information about the B16 chassis. There are several links to other threads that can help you along the way. Good luck with your build, and happy modding!
General Information
-All Sentra's made through year 2007-current are considered the B16 chassis. The B16 came with 2 engine choices, the MR20 and the QR25.
As far as we know, almost all parts are interchangeable between the 2.0 and the 2.5 cars except for engine and transmission components (Example, 2.5L Sentra suspension can be installed on a 2.0 Sentra). More information for the DIY (Do it yourself) guys, lies in the How-To section here (
http://allsentra.com/viewforum.php?f=87
). You can find everything from oil changes to turbo installs in the How-To section.
As far as I know the highest NA whp 2.5L has been dyno'd around 205whp with bolt ons, and a tune (
If this information is incorrect please let me know
).
There are also several companies working on a Race Style header for the B16 which will increase gains as well. Travis from Forced Induction Racing has also stated that he could design a long tube race style header for those interested, but the price will be worthy of a one off piece (Expect around $600-$800). Weapon-R has also started on a header for the 2.5L B16 but there hasn't been a confirmed release date or dyno testing from them. As far as I know, there isn't a B16 running full internals with an N/A setup. JWT/2JR has produced a set of cams for the B16 QR and they have proven to provide a nice gain in power.
For boost, Wendell takes the cake. His 2.5L B16 has a custom turbo setup with internals. The last I heard, his engine was producing well into the 400whp range. I'm sure this information could use some updating. You can see his setup here (
http://allsentra.com/viewtopic.php?f=93&t=3485
). There was also a member named Jason who ran 12.2@118 mph 2.09 60ft on a 1/4 mile track. I cannot confirm his exact whp numbers. You can see his set up here (
http://allsentra.com/viewtopic.php?f=93&t=3351
). For you 2.0 guys, there's another member here running a boosted 2.0 Sentra making great numbers with a VERY impressive custom setup with worked internals. You can see his setup here (
http://allsentra.com/viewtopic.php?f=93&t=770
)
Known Issues
There have been several complaints of bogging in the B16 2.5L. Not all cars have been effected by it, and no one knows fer certain why. There also hasn't been a definite cause of the bogging, although the Knock Sensor has been accused. There is a "sign in" thread for all B16 owners to check in with some simple info, even if you don't have the bogging issue (
http://allsentra.com/viewtopic.php?f=41&t=5806
). Greg has been trying to compile the information and find out where the common problem lies.
Forced Induction
-Currently the B16 has one turbo kit manufacturer, Treadstone Performance. Allsentra user Stitch (Evan) has been running the Treadstone kit with the following results (305whp & 289 lb-ft @ 8.2psi) for nearly 2 years with little to no complications as a daily driver. Various other users have also pieced together their own turbo kits and have ran fine. Tuning is almost done solely by UpRev Tuning out of Austin, TX. From reviews, UpRev has great customer service and is always willing to work with customers. You can buy the kit here (
http://allsentrastore.com/products.php?22&cPath=29
). Unfortunately it's only for the 2.5L B16. 2.0 guys will have to piece together there own kit until an off the shelf kit is made.
For information on boosting on a budget, you can check out this thread (
http://allsentra.com/viewtopic.php?f=30&t=8690
). It has a lot of good information inside. But of course as with everything you read on the internet, the information is solely a baseline for you to build off of and not a bible for your own build.
Nitrous
This thread (
http://allsentra.com/viewtopic.php?f=30&t=1096
) can provide you with a plethora of information on Nitrous. There are plenty of guys handing out info in there that have been around for a while and really know their way around the bottle. If you have any questions on a Nitrous install, just ask in there and they will provide you with the best information they can give you.
Exhaust
-For exhaust options, the best bang for the buck is BRM (
http://www.brmexhaust.com/07-nissan-sentra
) I have emailed back and forth with the owner, and he's a great dude. Willing to work with military and their customer service is also top notch. Of course there are other options out there, and it all depends on your preference. The main reason I feel BRM is the best choice is because you're not buying an off the shelf exhaust. You get to choose your options and tailor your exhaust to your needs.
Weapon-R has designed a race-style header for the 2.0 Sentra and the Spec-V. You can find the 2.0 model here (
http://www.weapon-r.com/index.php?act=view_product&id=2211
)
Wheels
-The lug pattern for 2.5L B16's is 5X114.3 and the lug pattern for 2.0L B16's is 4x114.3. The 2.5L B16 can fit stock wheels from all year 350Zs, 370Z's, G35's, Maxima's, Altima SER's, ect; as well as many different aftermarket wheels. The 2.0L B16 can use B15 Spec-V wheels as well as many different aftermarket wheels. It has been determined that you can run up to a 5mm wheel spacer on the B16 without using extended wheel studs. However 10mm and over it is recommended to run extended studs. A great choice for spacers and studs is from the 2J Racing shop (
http://www.2j-racing.com/brakes-wheels.html
), they have very reasonable prices and you'll be supporting a great Racing team that has done wonders for the Sentra community. This thread (
http://allsentra.com/viewtopic.php?f=35&t=4550
) is a compilation of a bunch of members wheel setups. There's s ton of great info in there, explaining what offset,width, tire size, ect. can be used with stock height or lowered on certain springs/coilovers. Any questions about which wheel/tire will fit your car, ask it in there instead of making a new thread.
Brakes
-For standard sized brake Rotors, Stop Tech has been proven to produce great results along with Hawk Pads. Of course there are many other options out there, but you can purchase these right from the AllSentra Store, and you'll be supporting Jesse (Owner of AllSentra) and the great companies that make the products.
Here is a link to the B16 Sentra part numbers for EBC pads
viewtopic.php?f=36&t=9141&p=150451#p150451
Rotors (All B16 models) -
http://allsentrastore.com/index.php?cPath=111&sid=27c7ebbc0cf1b609379e054b518422c6
Pads (All B16 Models) -
http://allsentrastore.com/index.php?cPath=55
Braided Brake lines (All B16 models) -
http://allsentrastore.com/index.php?cPath=48
Suspension
-
The Eibach drop springs have been dicontinued.
There are a few different brands of drop springs out there. To name a few H&R, Tanabe, and Megan have had good results around here. You can contact Jesse to see if he can get you the best deal possible through the AllSentra store. Of course there are issues with lowering with drop springs, such as your stock shocks and struts taking on more wear and tear.
As far as coil-overs go, they provide you will a LOT of adjustability that the drop springs just can't offer you. With coil-overs you can change your ride height, spring rate, dampening, front camber, ect. They cost more, but you get more from them in the long run. So far we have coil-overs from companies such as BC, D2, K-Sport, and Megan. From my understanding BC is the most expensive, with Megan being the least. However, the BC's offer complete custom setup from the factory. You choose your spring rate and they will adjust the dampening for you (If it's more than -7kg/+7kg than the default spring rate). The Megans, while sounding like a great deal, have had some complaints about being a very noisy coil-over. If you don't mind this, then the Megan's aren't a bad choice. As usual,both can be acquired from the AllSentra Store for a very generous price
http://allsentrastore.com/index.php?cPath=107
Clutch & Flywheel
-To date I believe there is only one bolt on option for an aftermarket clutch and flywheel, which is from SPEC clutches. Both can be snatched up from the AS Store
Clutches -
http://allsentrastore.com/index.php?cPath=57
Flywheel -
http://allsentrastore.com/index.php?cPath=71

Short Shifter
-For a short shifter we have 2 options. TWM and Racingline. Both are pretty much the exact same design, and both have been reviewed to work very well. I personally have the TWM installed on my car and I can't imagine driving my car without it. The car feels so much better with the TWM STS installed. TWM has also produced shifter bushings for our cars which have been reviewed to get rid of the "squishy feeling" that the stock shifter produces. There are how-to's on both products for a quick and easy install.
STS -
http://www.twmperformance.com/shortshifters/nissanshortshifters/2007-spec-v-short-shifters.htm
Shifter Bushings -
http://www.twmperformance.com/bushingkits/nissan-bushing-kits/nissan-spec-v-2007-and-up-bushing-kit.php

Parts Still in R&D or "in the works"
̶-̶W̶e̶a̶p̶o̶n̶-̶R̶ ̶H̶e̶a̶d̶e̶r̶ ̶(̶S̶p̶e̶c̶-̶V̶)̶
-2JR ALKS
-2JR Sway Bars
̶-̶2̶J̶R̶ ̶C̶a̶m̶s̶ ̶(̶S̶p̶e̶c̶-̶V̶)̶
-Racingline Strut Bar (Spec-V)
-RacingSolution "NISMO" style front lip (Spec-V bumper)
Last edited by
Starkles
on Wed Oct 17, 2012 4:59 pm, edited 28 times in total.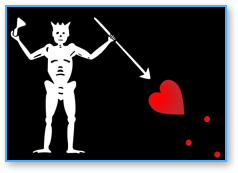 "Every normal man must be tempted at times to spit upon his hands, hoist the black flag, and begin slitting throats." -- H. L. Mencken
"Bachelors know more about women than married men; if they didn't they'd be married too." -- H. L. Mencken
B16 Sentra-pedia