- Thu Jan 17, 2013 11:34 am
#183585
These games are basically brand new. They've only been in the system once and then taken right out and put into the case. The NFS copy still has an unused online pass.
Forza Horizon: $30
Need for Speed: Most Wanted: $40
Uncharted 3: SOLD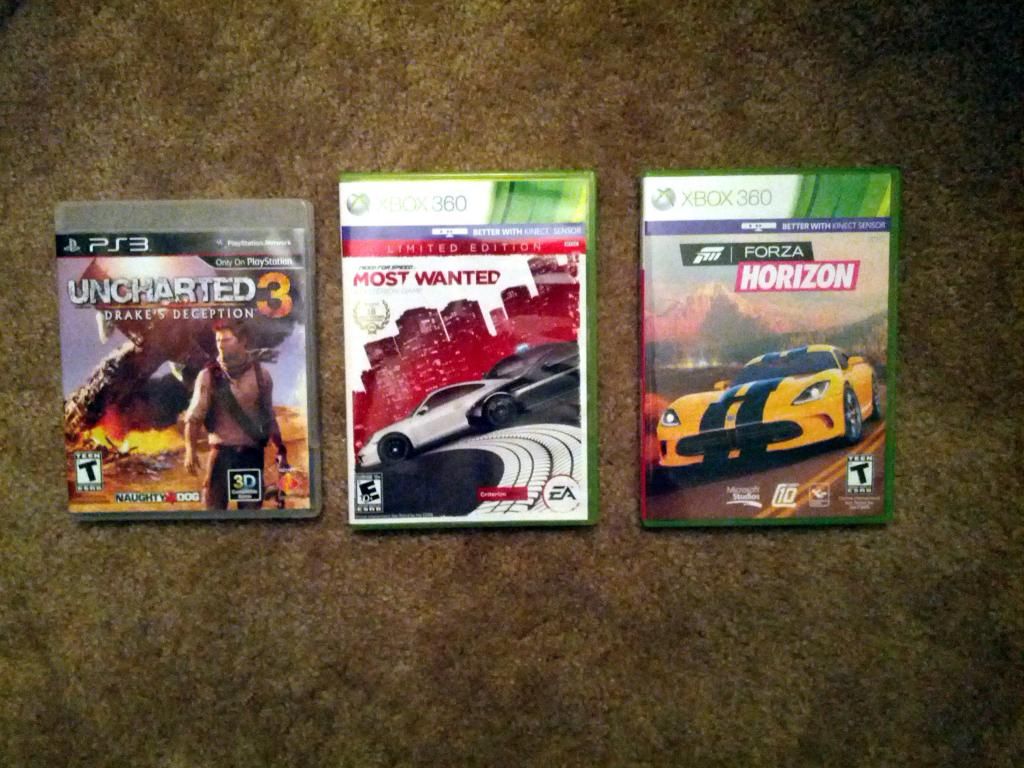 Last edited by
Nismo062
on Thu Jan 17, 2013 10:43 pm, edited 1 time in total.