By
Evan
- Sun Aug 08, 2010 5:06 pm
- Sun Aug 08, 2010 5:06 pm
#39886
Youtube link for various videos etc.
http://www.youtube.com/user/Godofelru/videos
Modifications:

Engine:
Treadstone Turbo Kit consisting of:
Turbonetics 50 trim .62AR Journal Bearing Turbocharger.
Treadstone TR8 Intercooler.
Deutscheworks 600cc Injectors.
Treadstone 2.5" Downpipe.
Megan Racing 2.5" Mid-Pipe.
BRM 2.5" Catless Exhaust with 22" Magnaflow Resonator.
JR Customs Torque Damper.
Chromoly Steel Solid Transmission Mount.
TurboSmart Manual Boost Controller
DEI Turbo Blanket
AEM Dryflow Air Filter
NRG Grounding Kit
Mishimoto Radiator
Mishimoto Oil Cooler
Exterior:
Stillen Front Lip.
Custom Front Mesh Grille with SE-R Spec V Logos.
Paint Matched Foglight Covers.
Lamin-X Yellow Foglight Overlays.
2012 Spec V Headlights Retrofitted with FX35 Bi-Xenon Projectors.
OEM 4300K Phillips HID bulbs and 35w Ballasts.
LED Taillights.
35% Tinted Windows.
Removed Side Moldings.
De-badged Trunk.
Interior:
Katzkins Black Leather and Suede Interior with Red Stitching (includes Front, Rear, & Door Cards).
Heated Front Seats.
Redline Goods Black Leather with Red Stitching Shift Boot.
Redline Goods Black Leather with Red Stitching E-Brake Boot.
Redline Goods Black Leather Armrest Cover.
AEM Boost & Wideband Gauges in Stock Gauge Location.
TWM Short Throw Shifter.
TWM Shifter Bushings.
TWM M1 Abrahams Satin Finish Weighted Shift Knob.
Wheels/Tires & Suspension:
17x8.5 + 40 Rays 57F powdercoated Bengal Silver.
245/40/17 Dunlop Sport Maxx RT Tires.
BC Racing Coilovers 8K/8K.
EBC Sport Rotors with EBC Yellowstuff Pads.
Goodridge Stainless Brake Lines
TWEED Fabrication Front Strut Bar
TWEED Fabrication Rear Strut Bar
TWEED Fabrication Front Triangle Brace
TWEED Fabrication Rear Sway Bar
TWEED Fabrication Fender Braces
Completely Stock!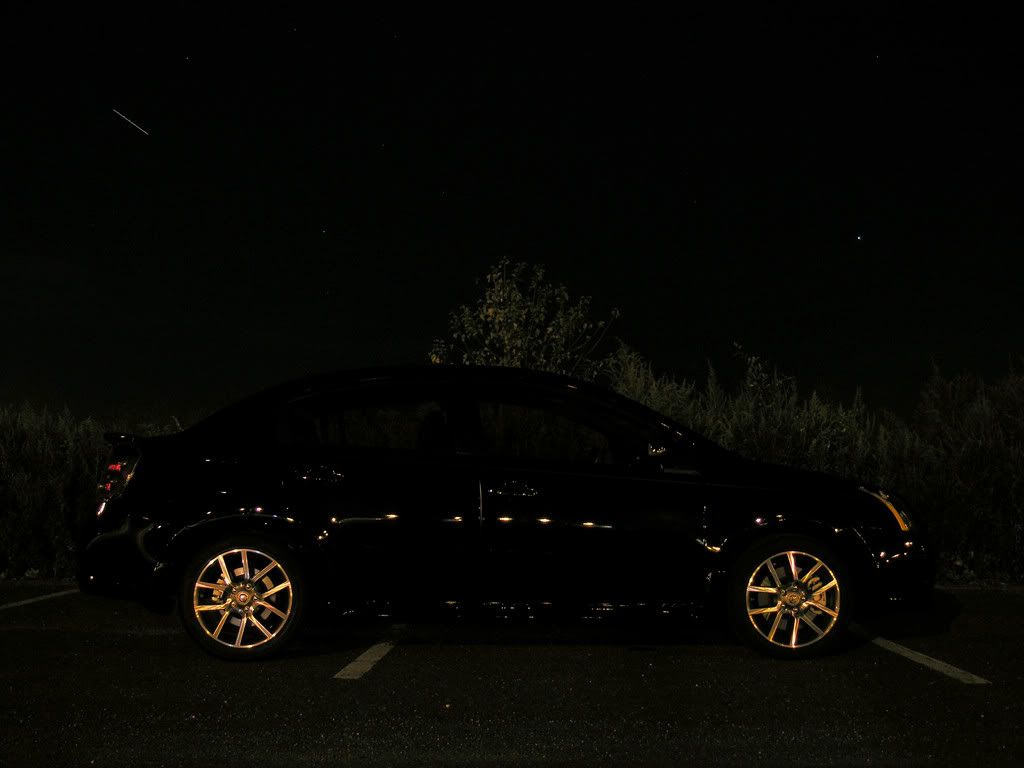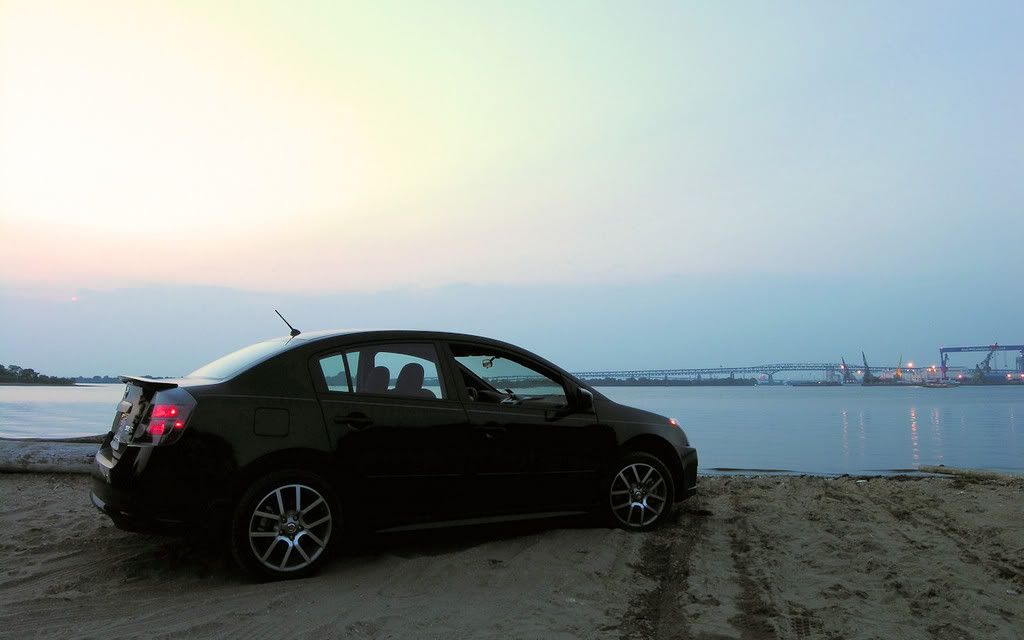 On Route & at the Track for the First Time!
I don't actually have any of my other timeslips uploaded, but I ended up with a bone stock off the dealer floor best time of 14.83 @ 94.01.
On the Dyno Bone Stock!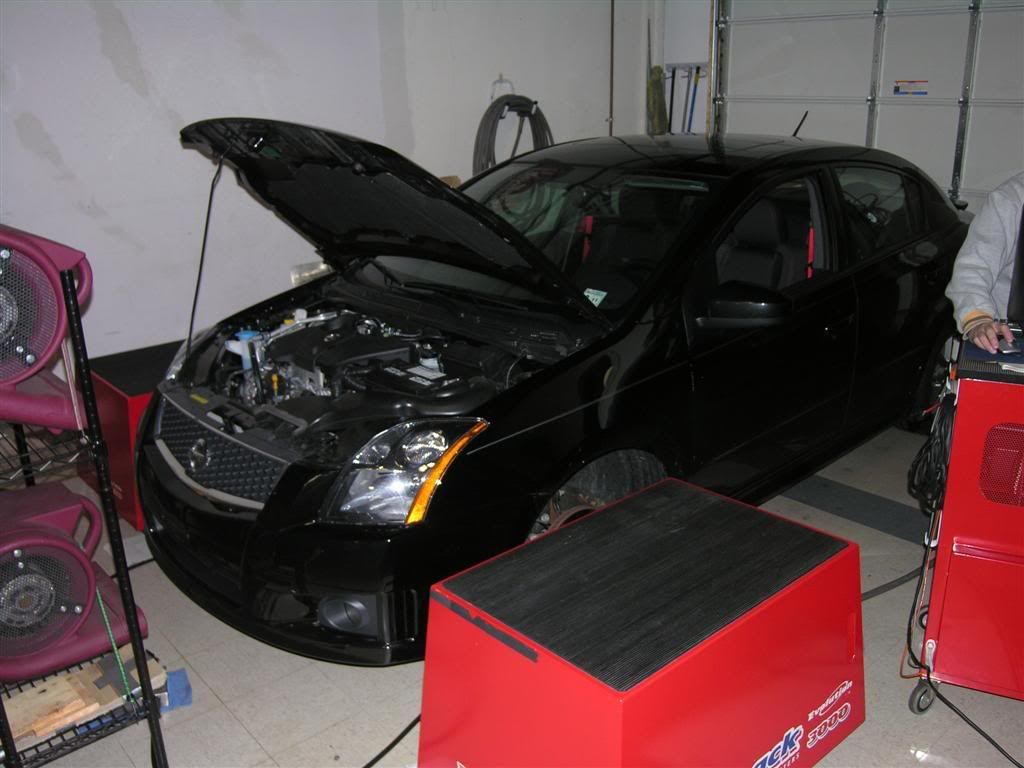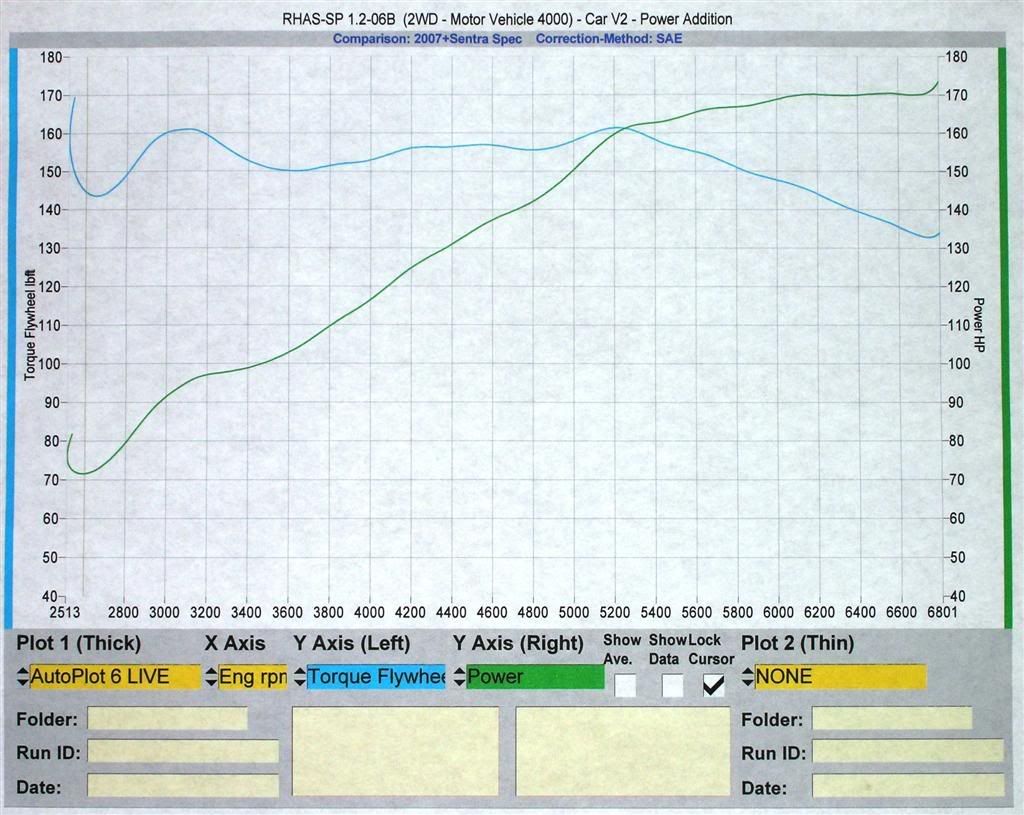 Custom Mesh Grille!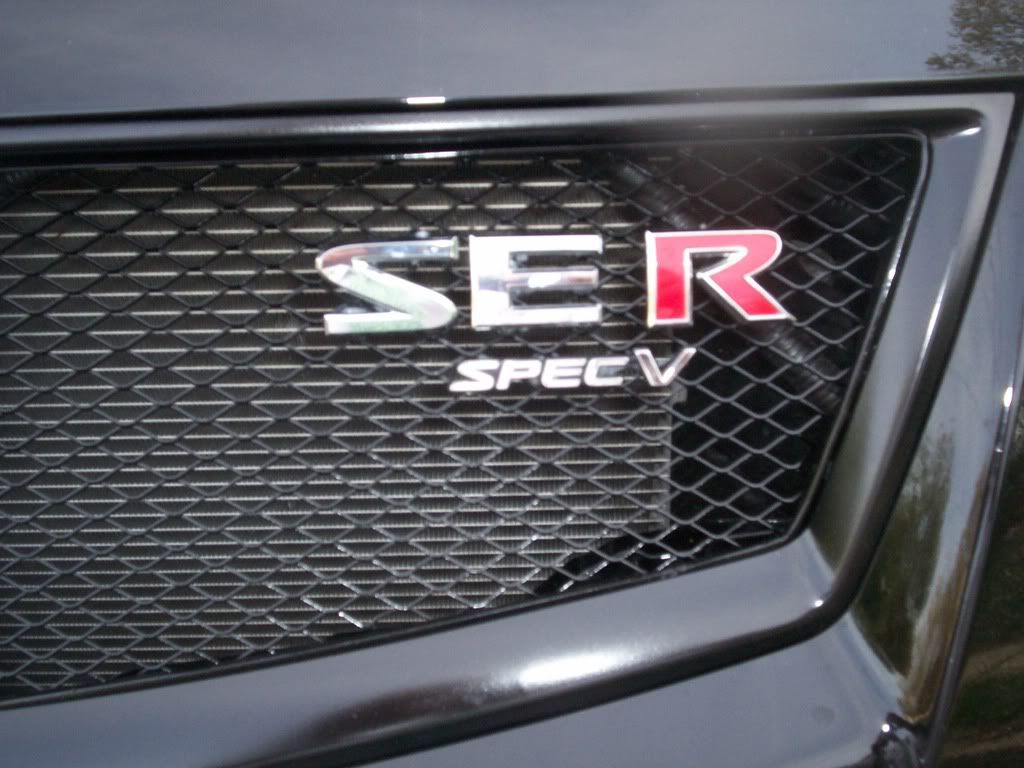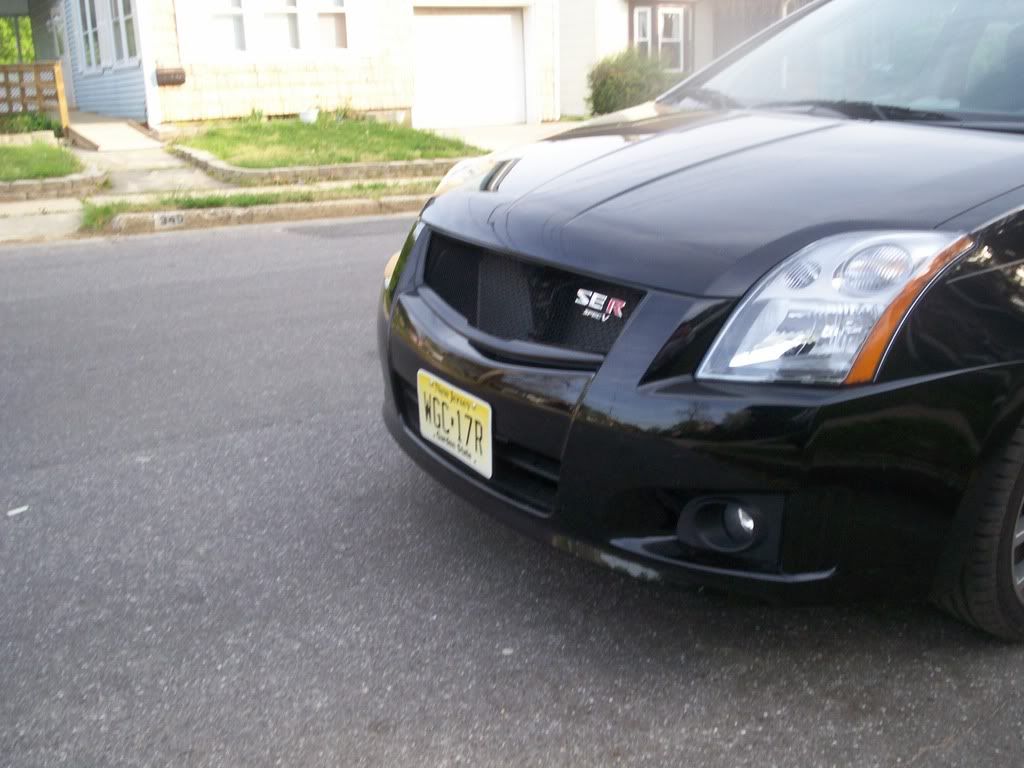 Removed Side Moldings & Stillen Front Lip!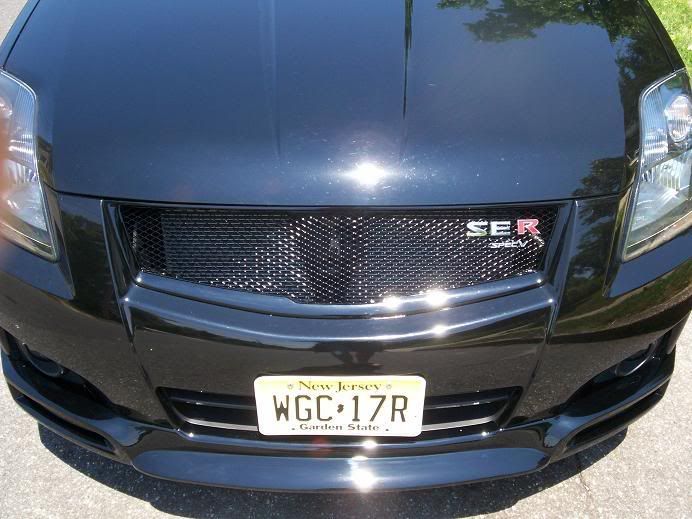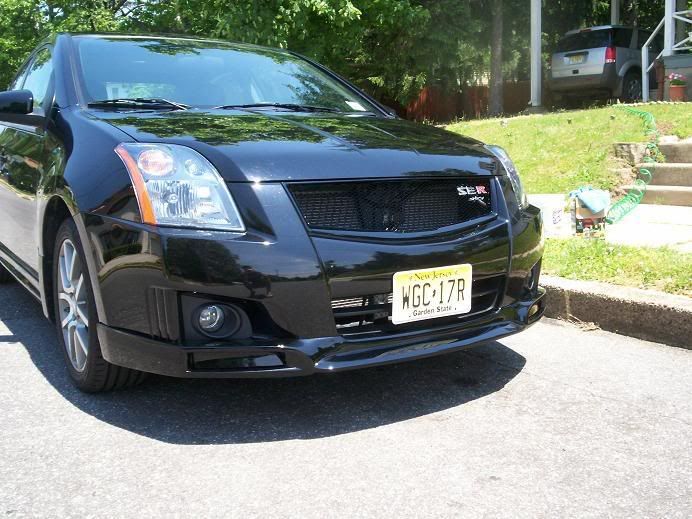 Altima SE-R Wheels & Eibach Pro-Kit Lowering Springs!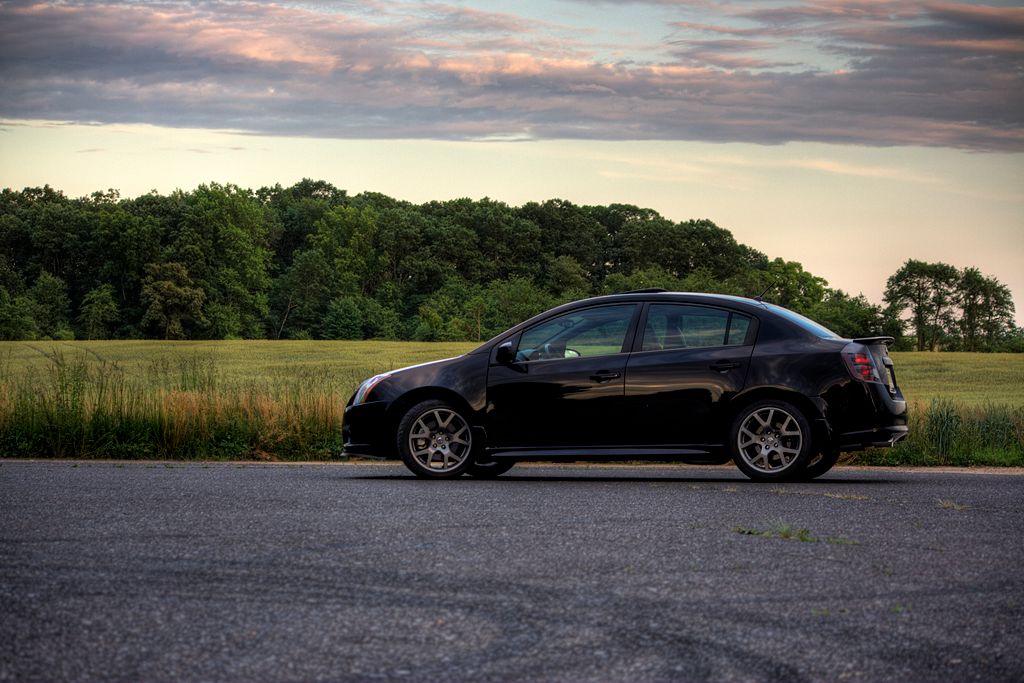 Some random shots before being boosted.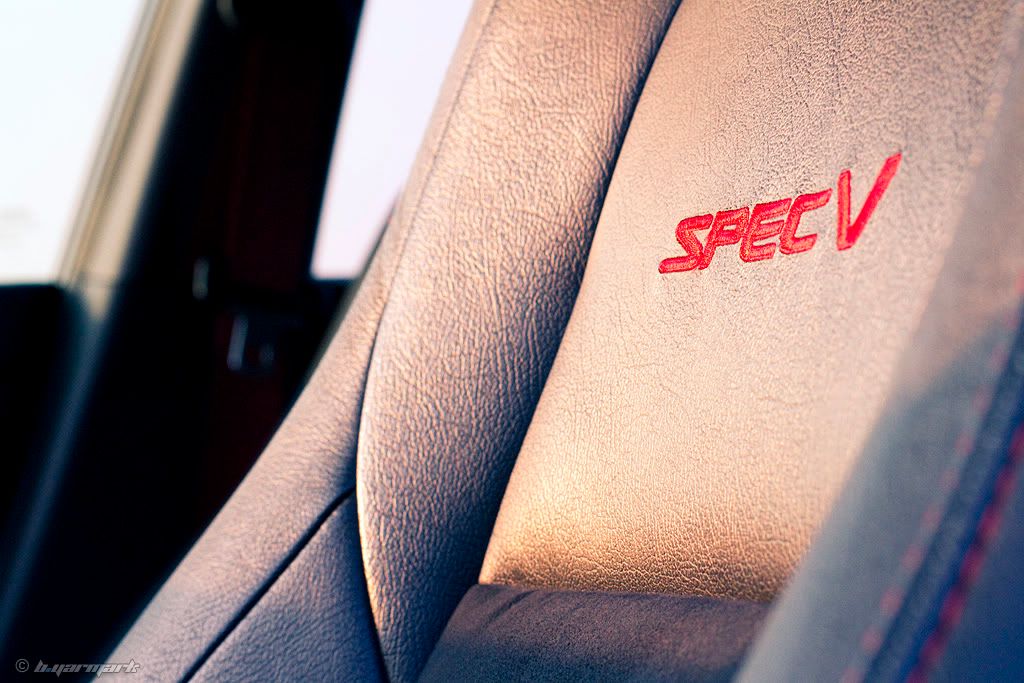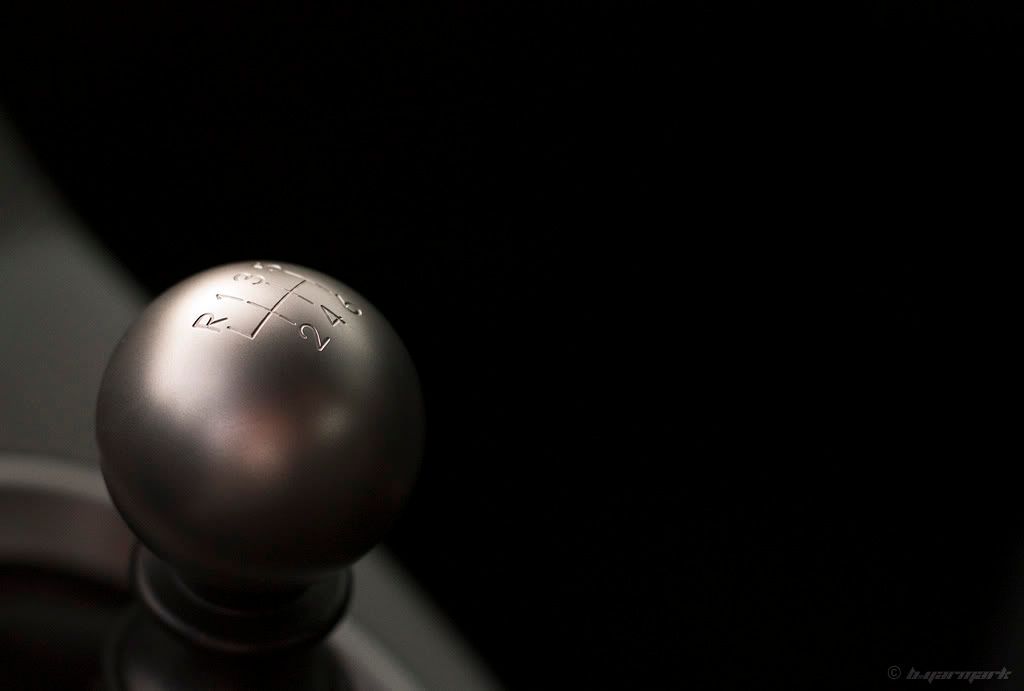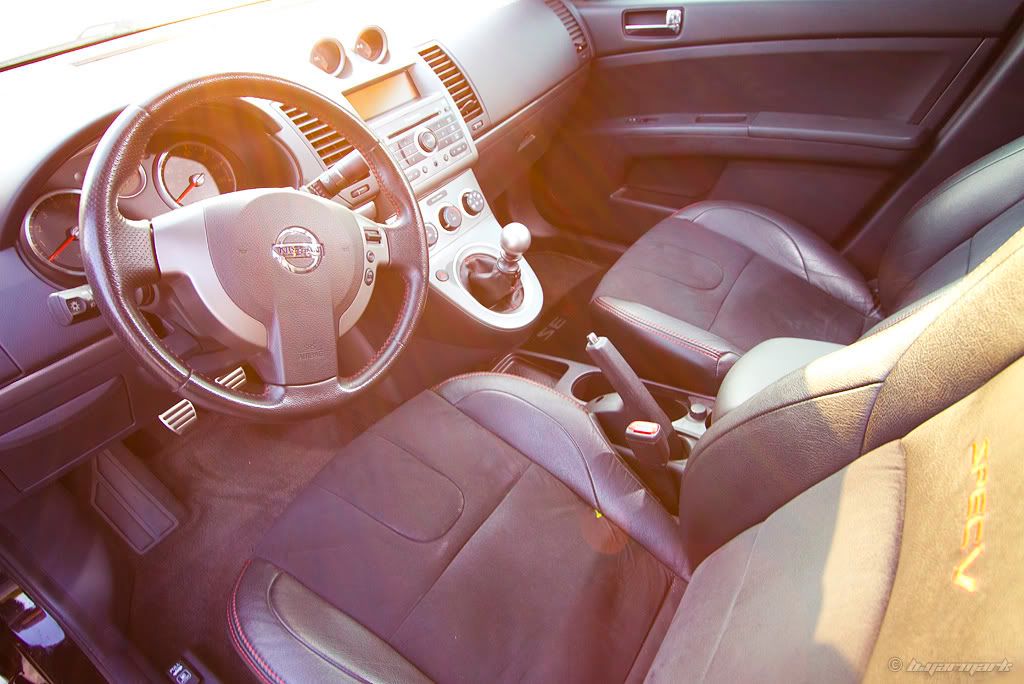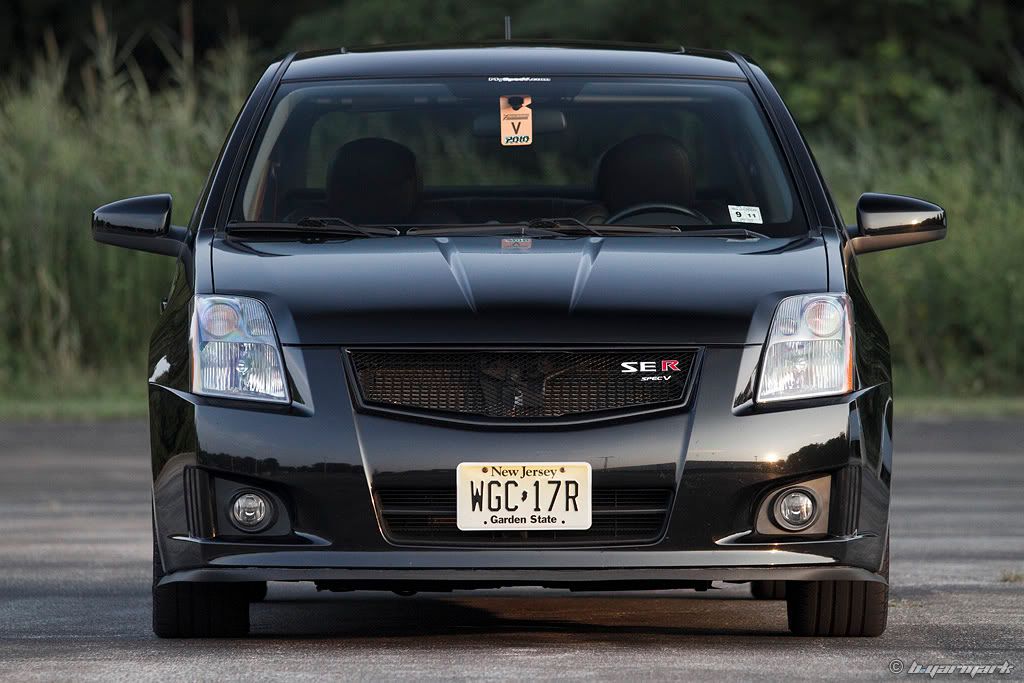 Treadstone Turbo Kit!!!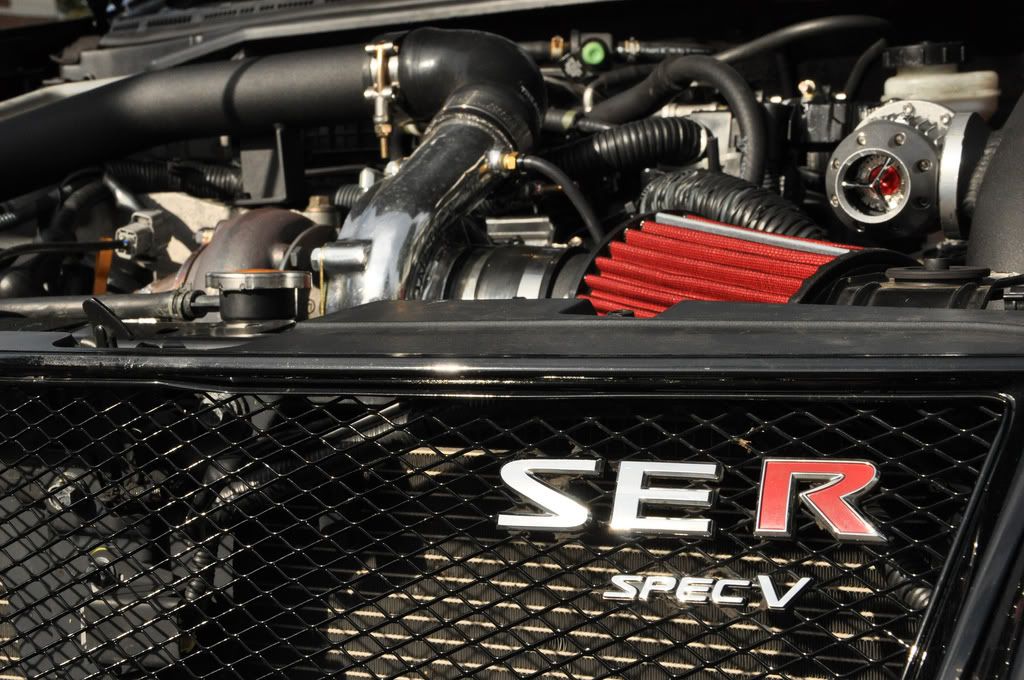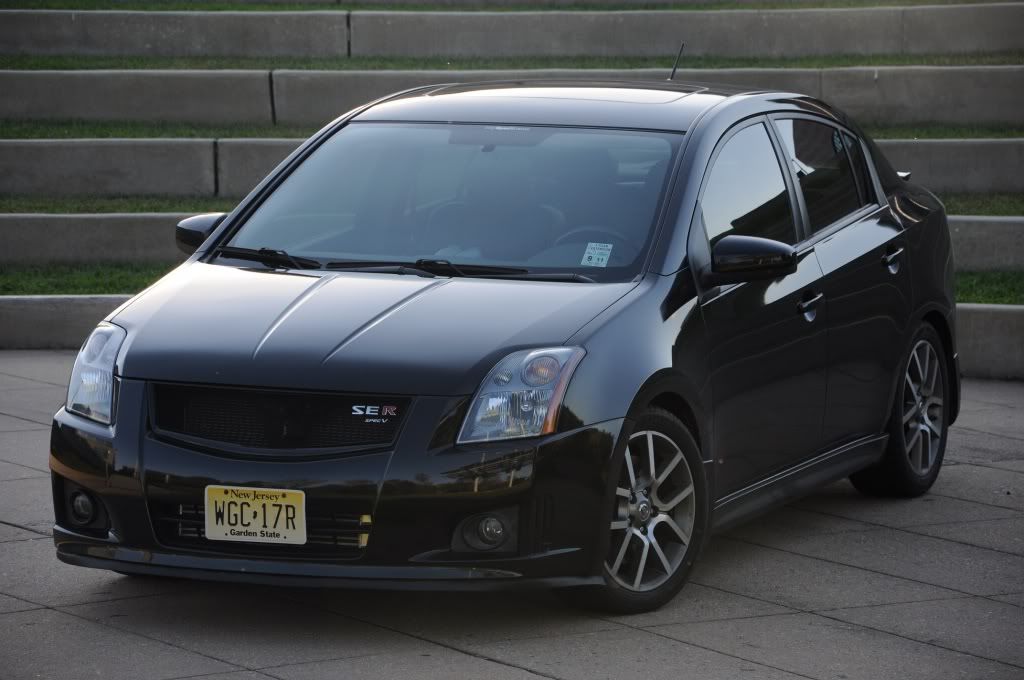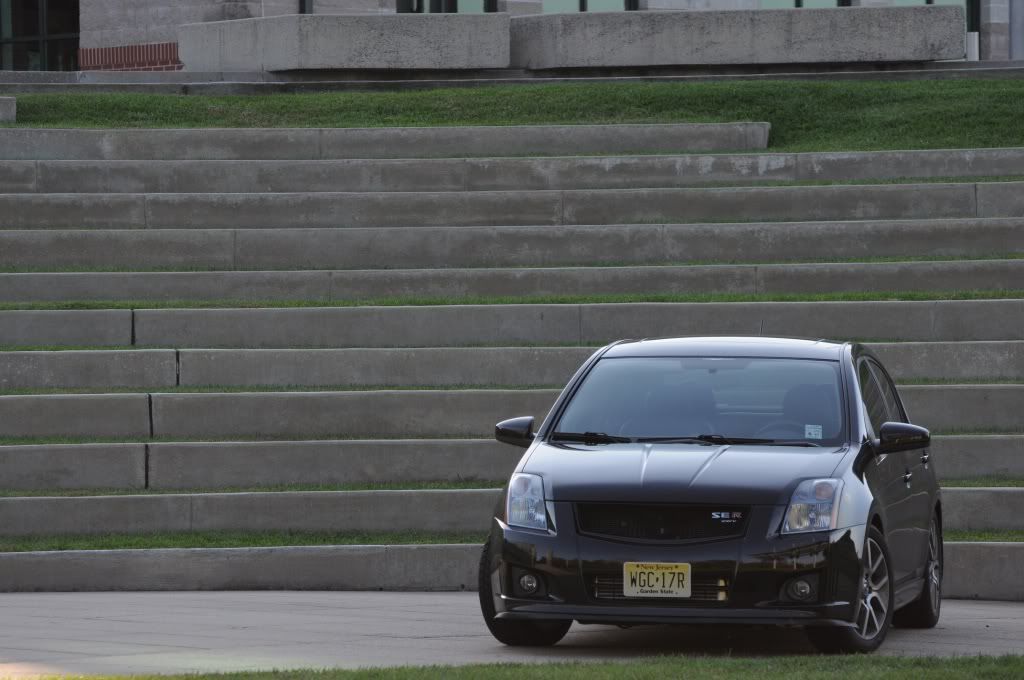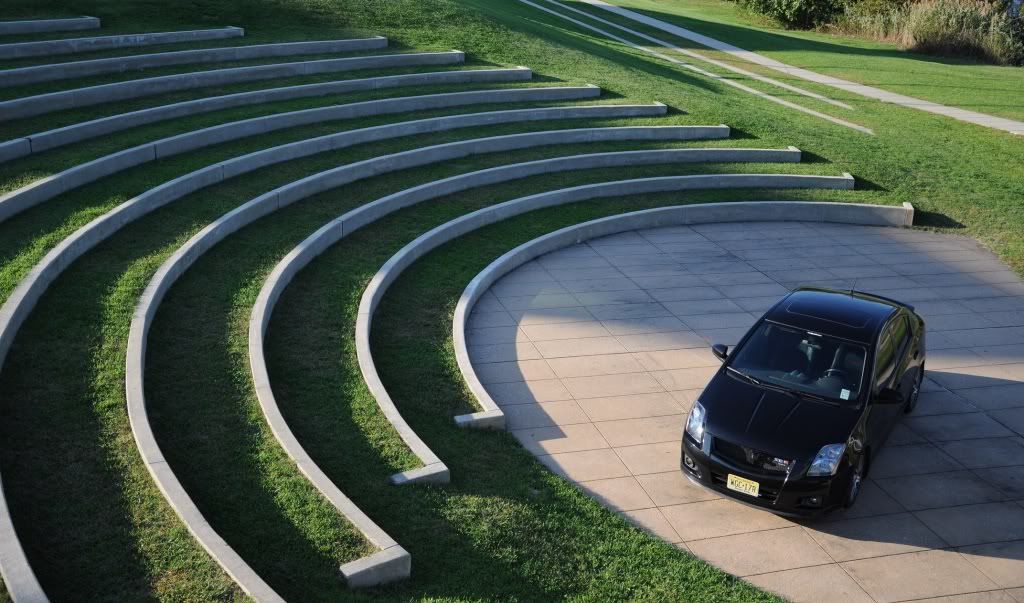 440cc Injectors Maxed Out Before Redline and then not Maxed Out.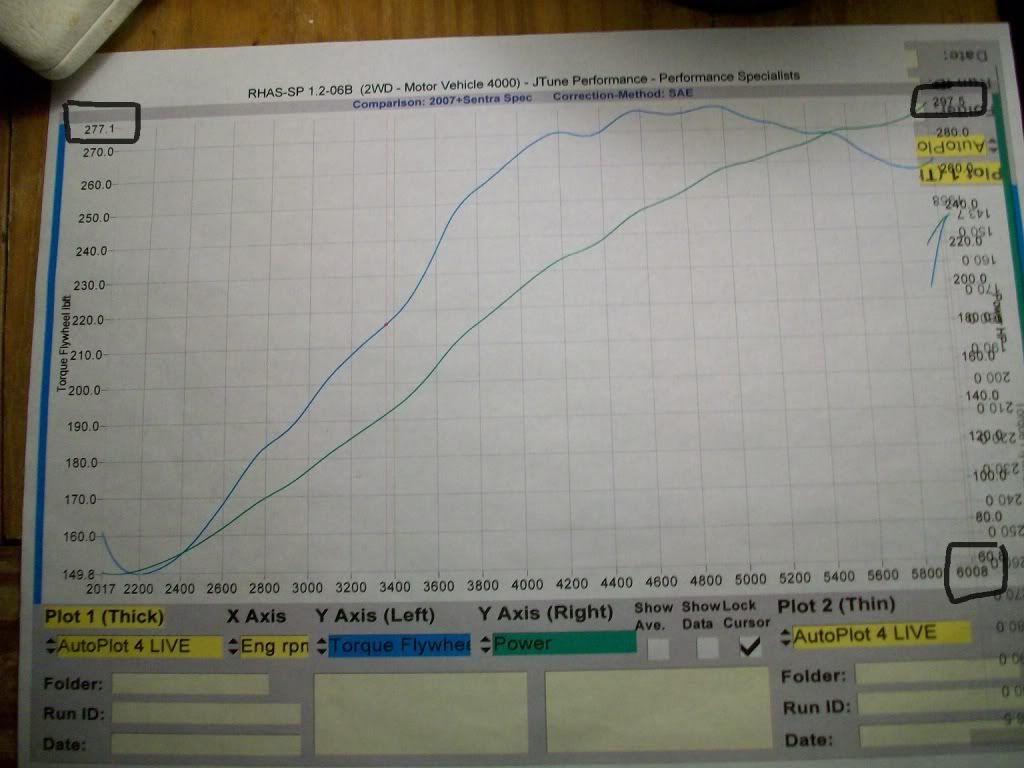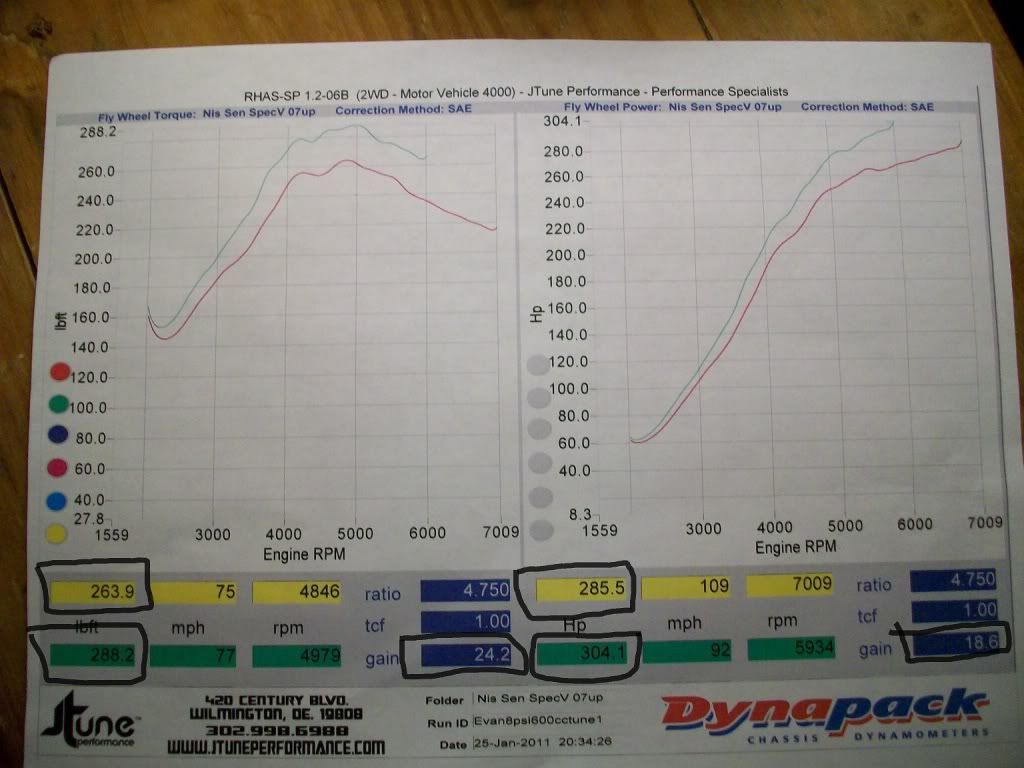 Allsentra COTM Pictures!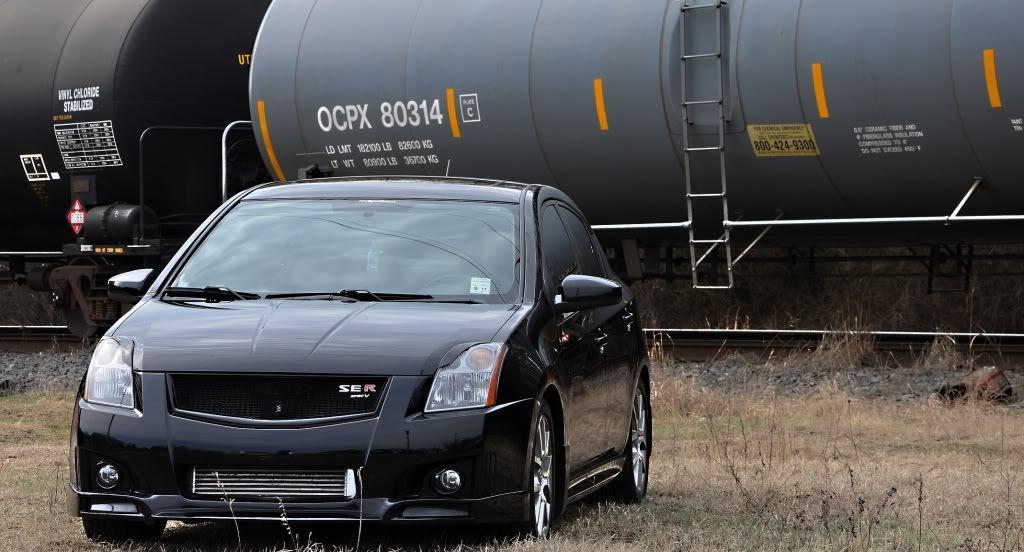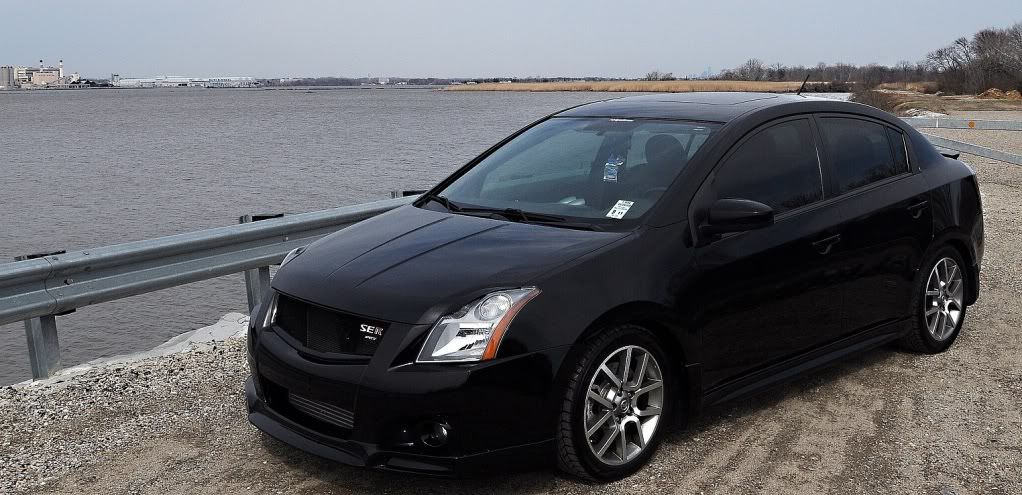 Projector Retrofit, LED Taillights, & 350z Wheels!!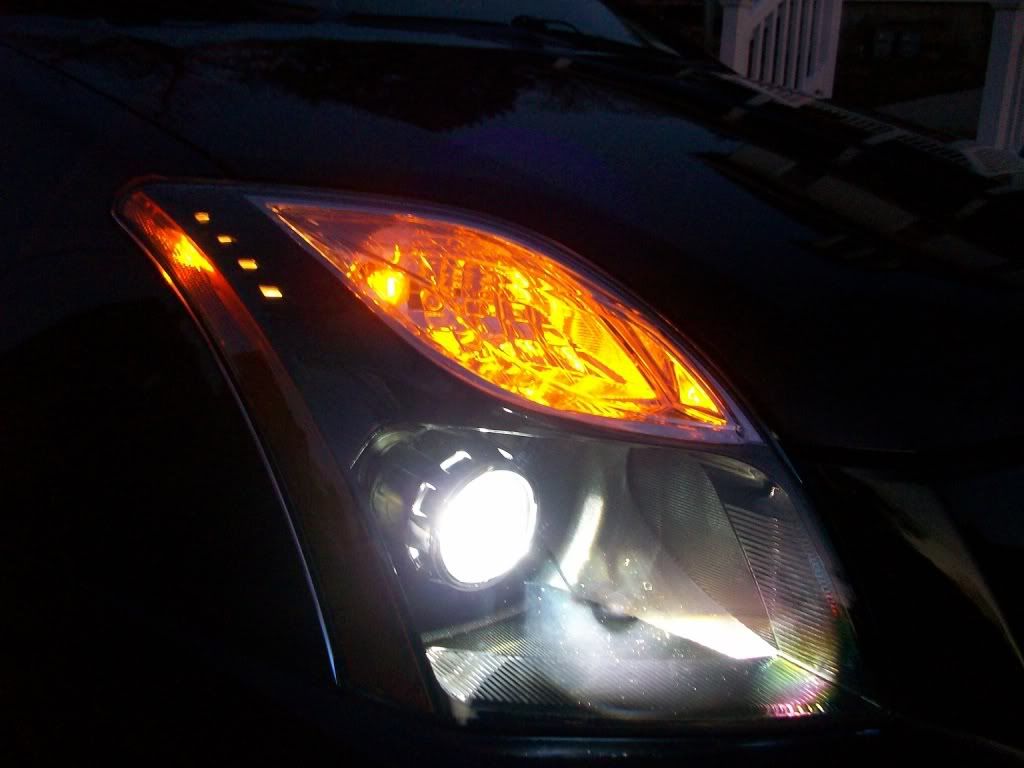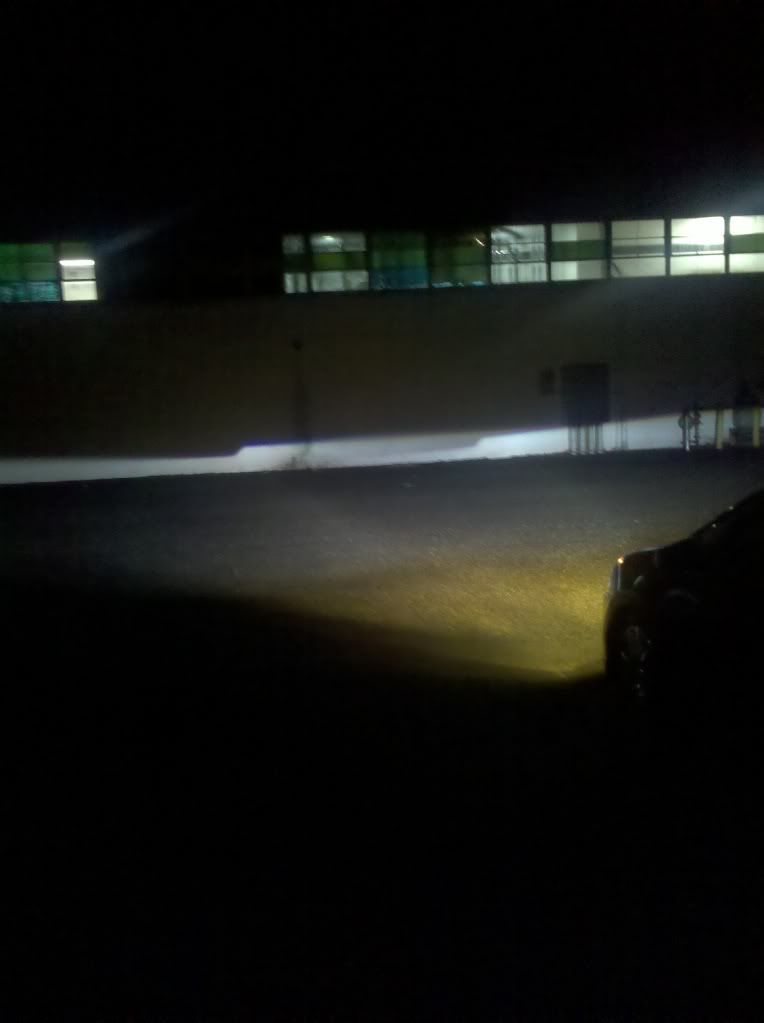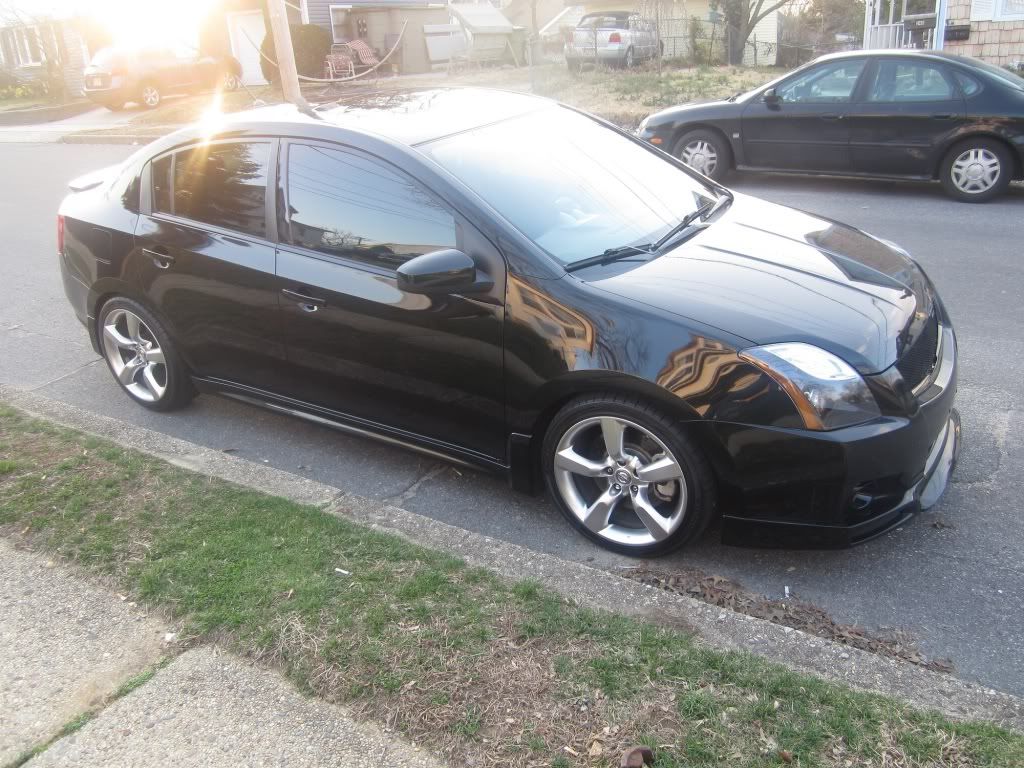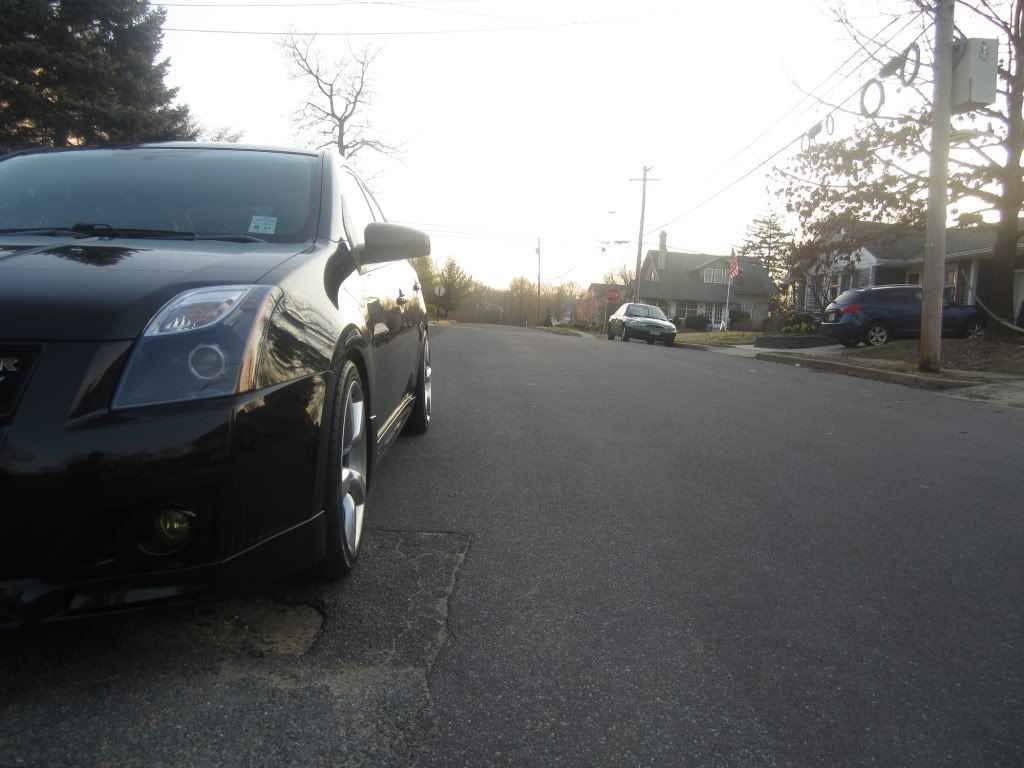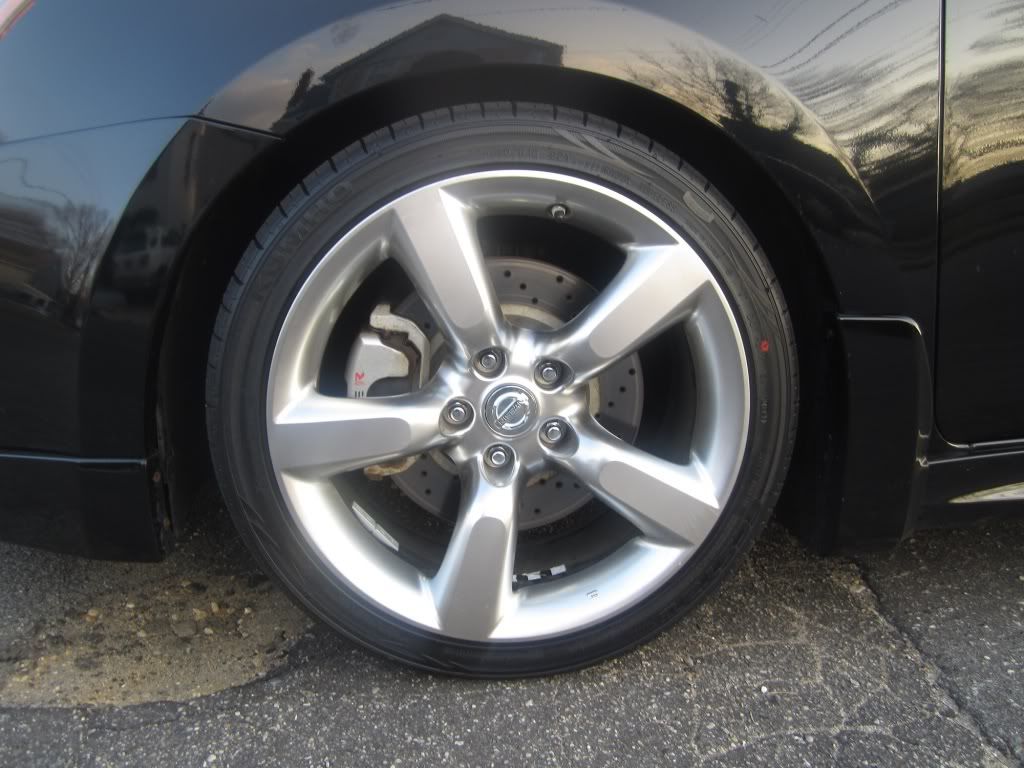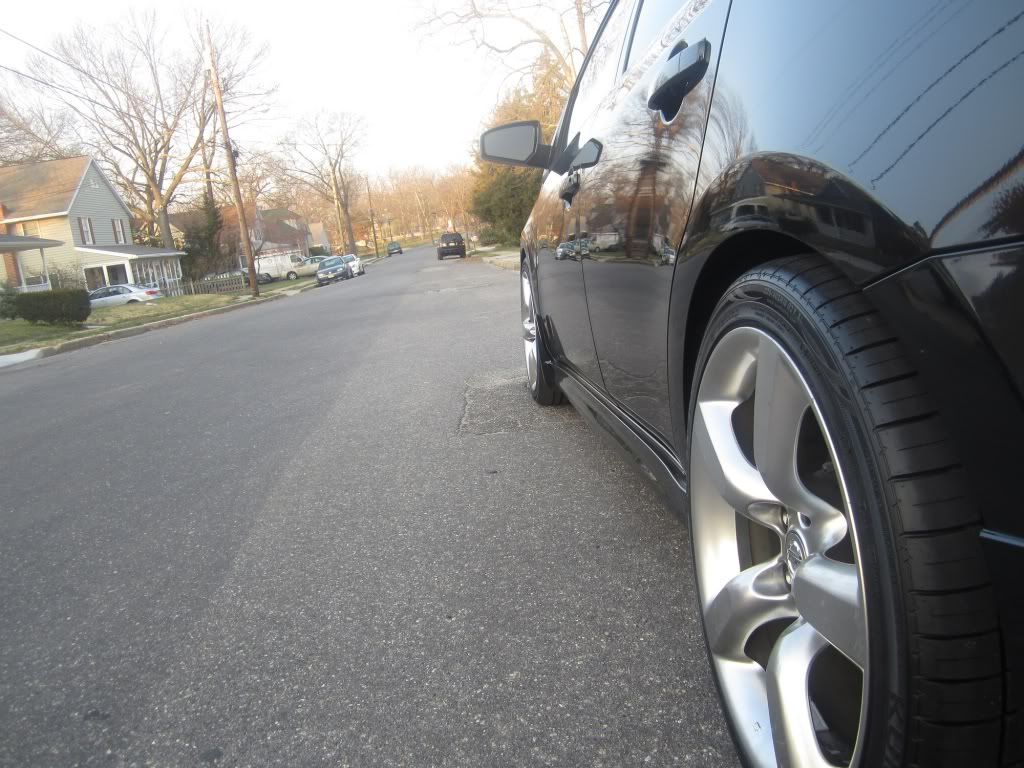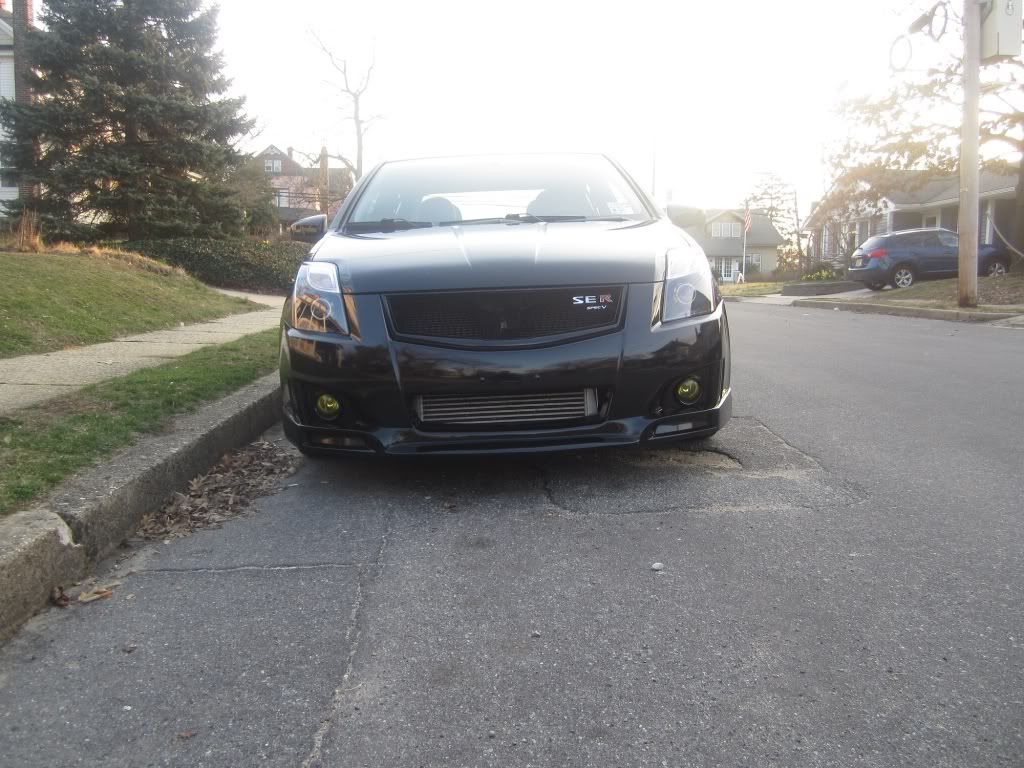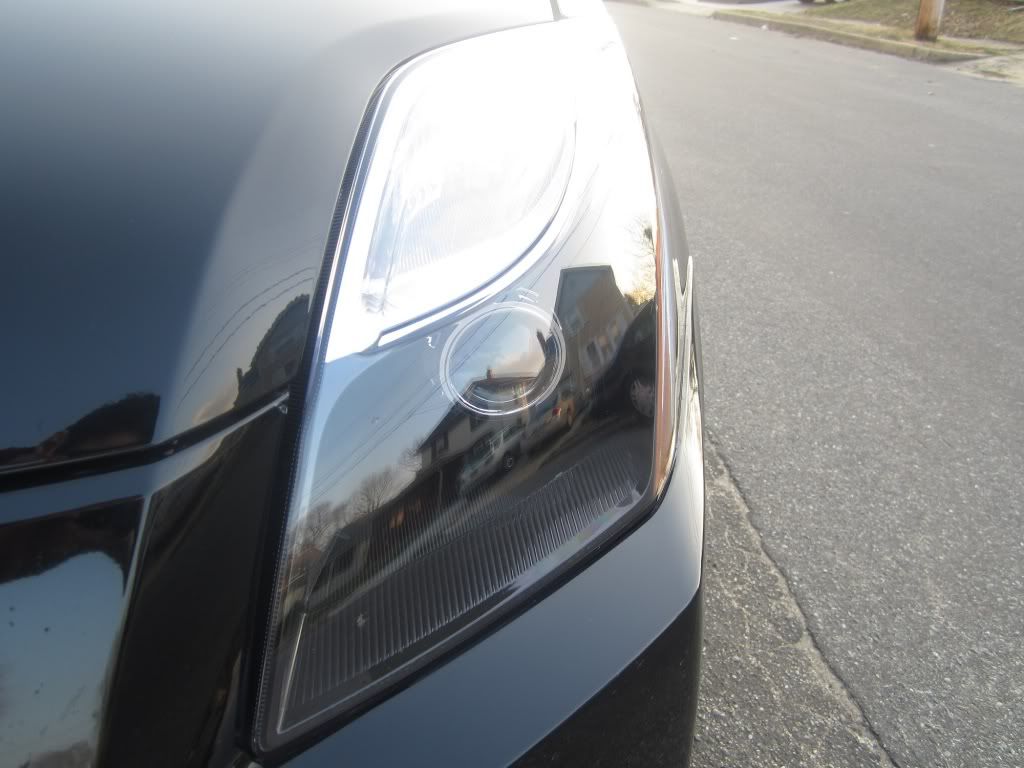 Boost & AFR Gauge!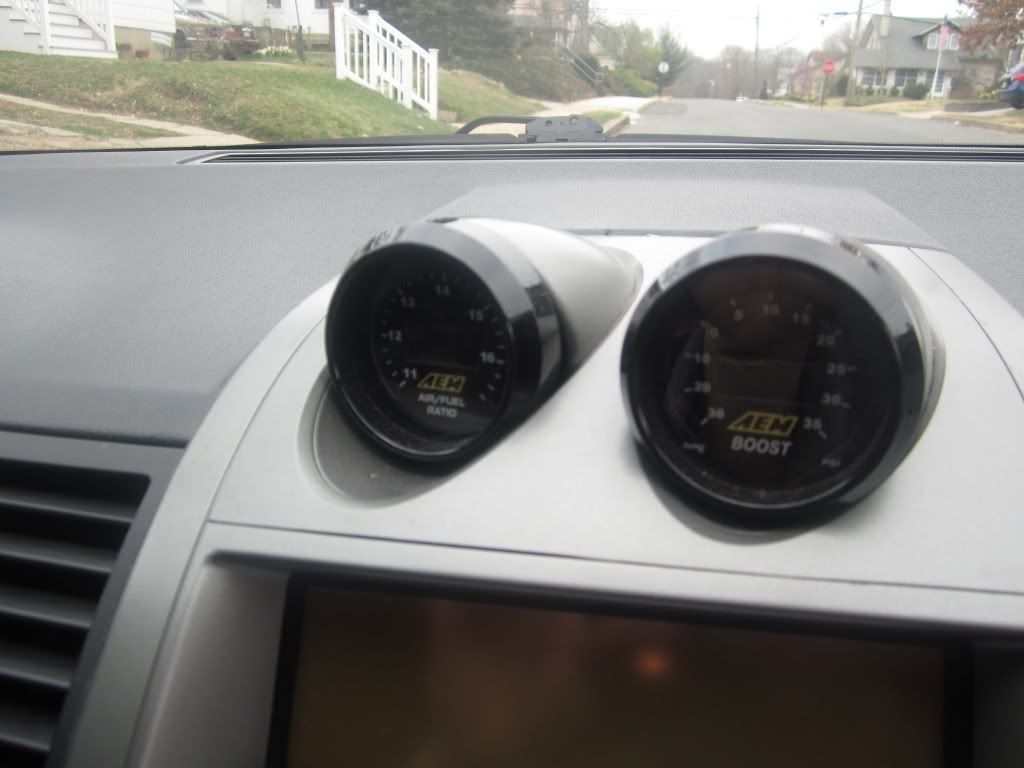 Redline Leather Interior Products (Shift Boot, E-Brake Boot, & Armrest Cover).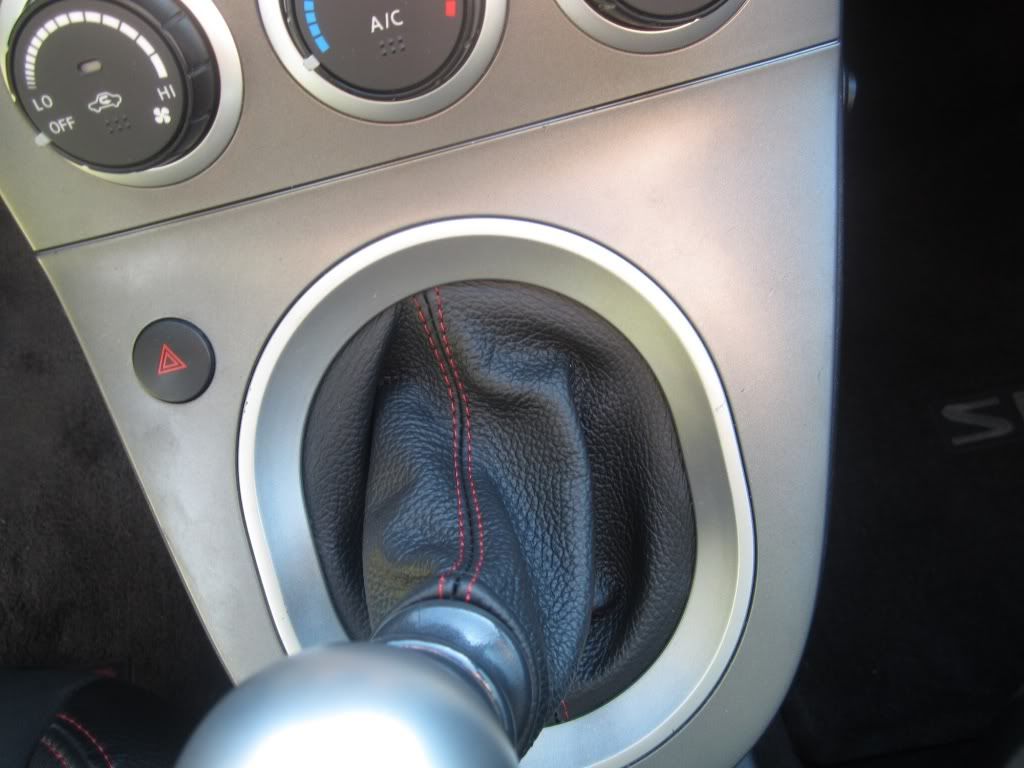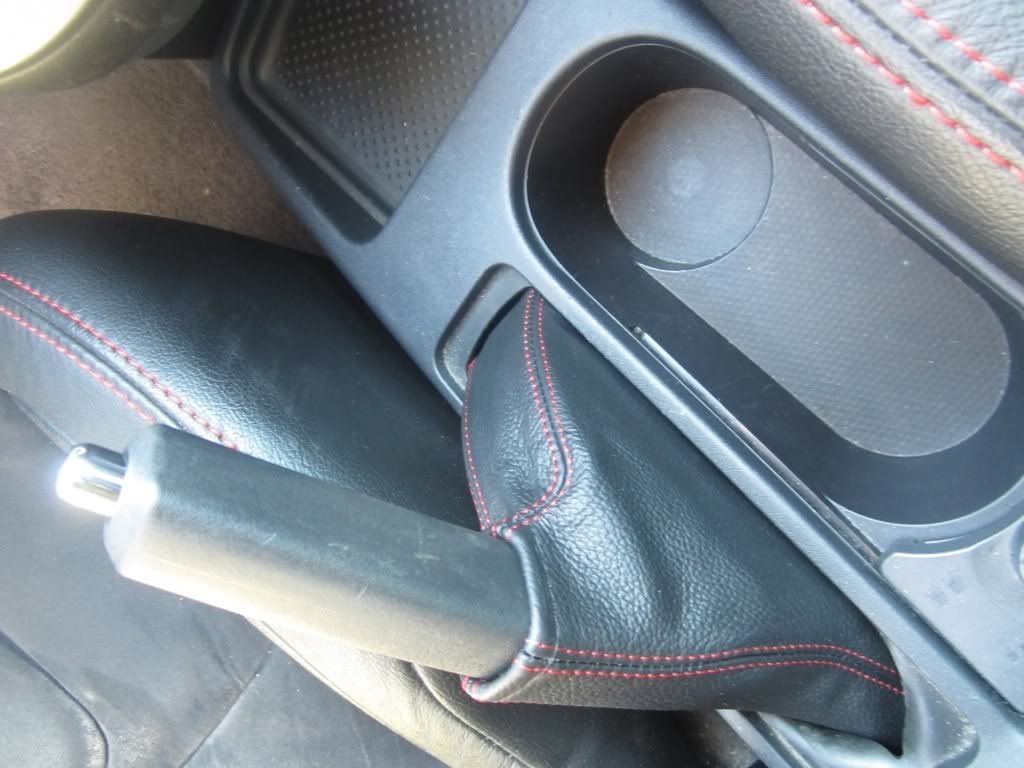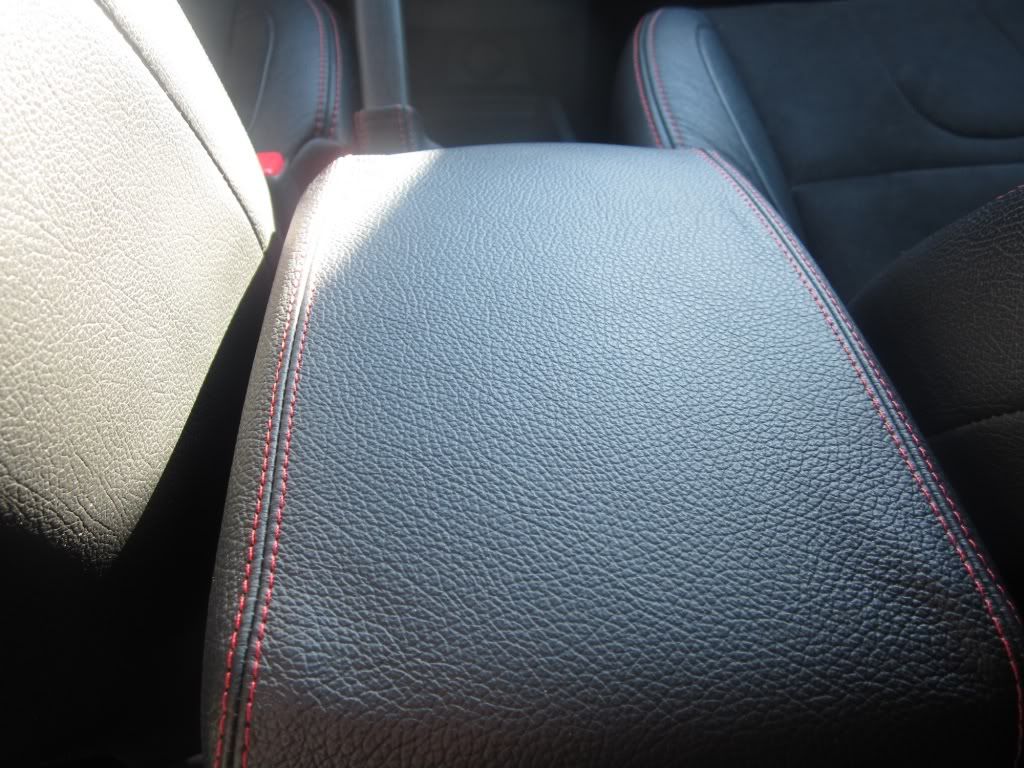 Up to Date High Quality Shots!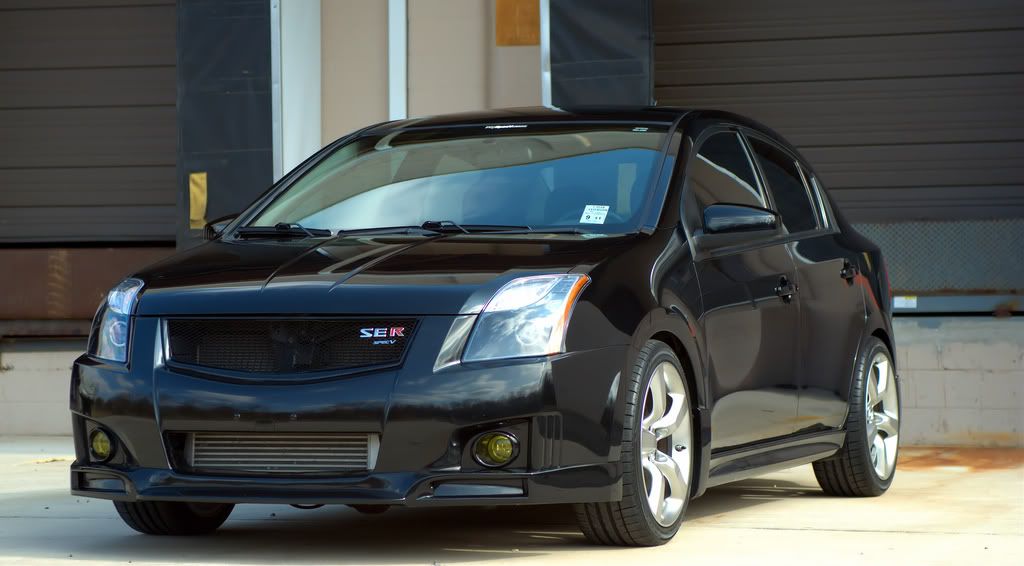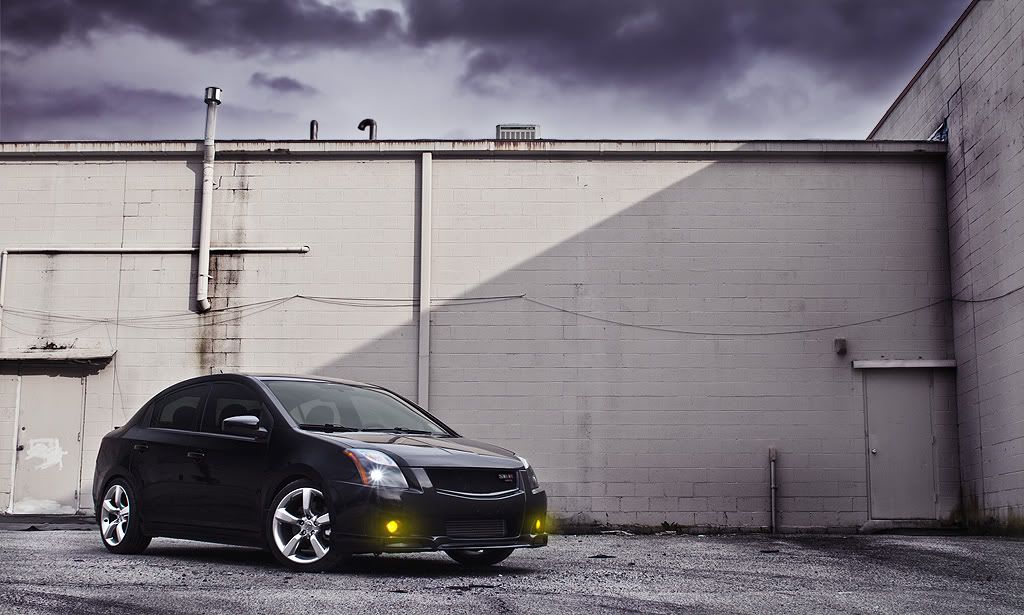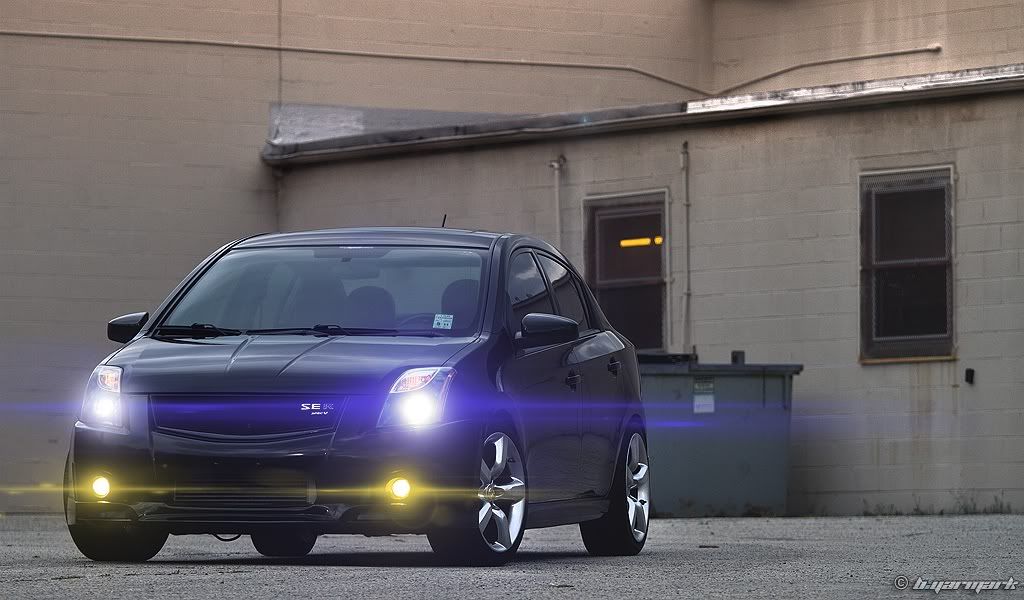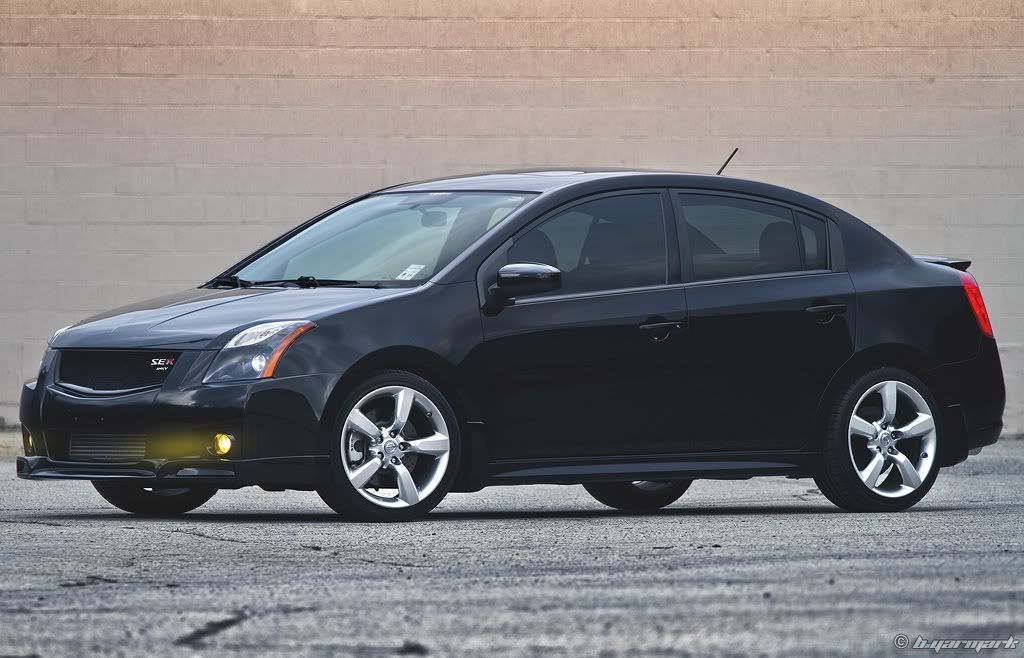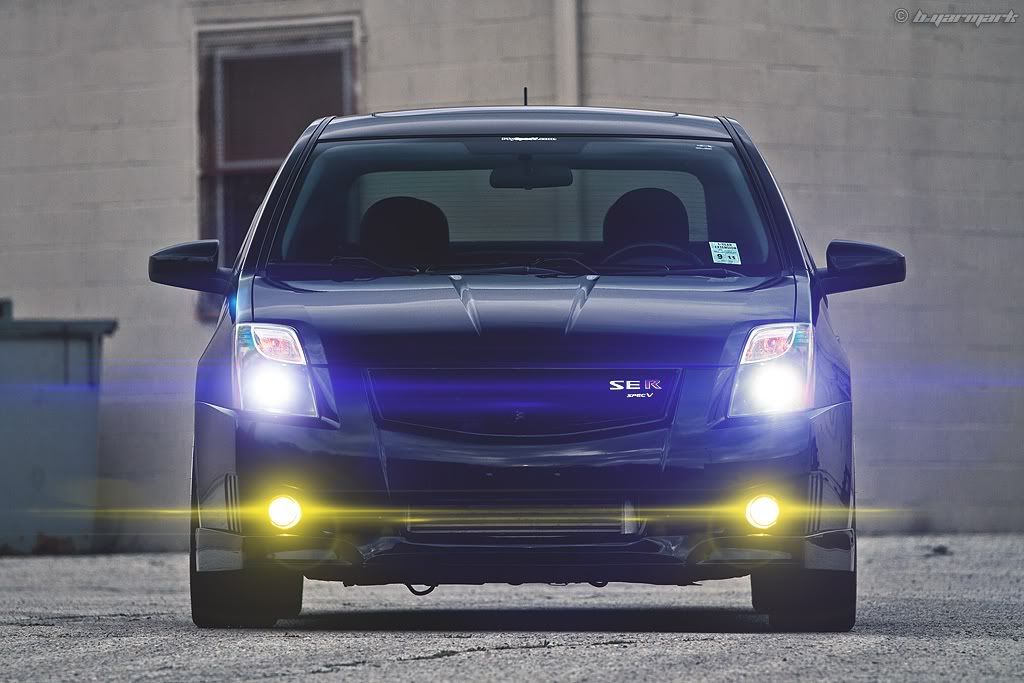 Edit for my trip to RT Tuning!
Here's my new dyno video. Have fun!
https://www.youtube.com/watch?v=-uLv1o7epZg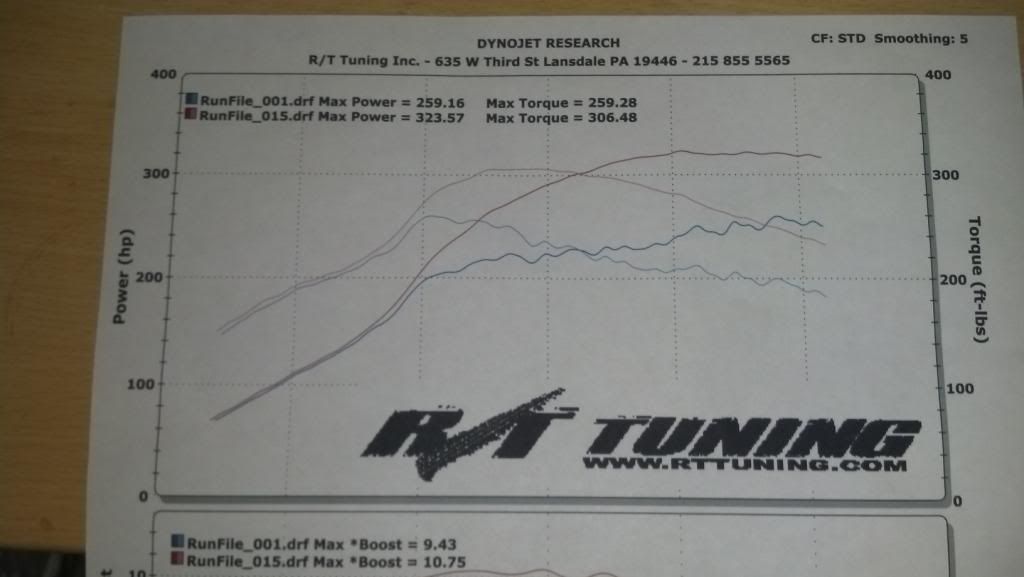 324whp & 306wtq @ 10.75psi - not bad
Just a quick explanation - the baseline tune was a sub 10.00 AFR hence why it makes no power and looks crappy. Basically I rolled into the place untuned because when RyuijinZero aka Tom the man replaced my fuel pump (stock to GSS342) my entire tune was wack. Sub 10.00 AFR at WOT means no peak power whatsoever.
More updates: Some engine shots, fender braces, misc pics: It's not pretty or clean!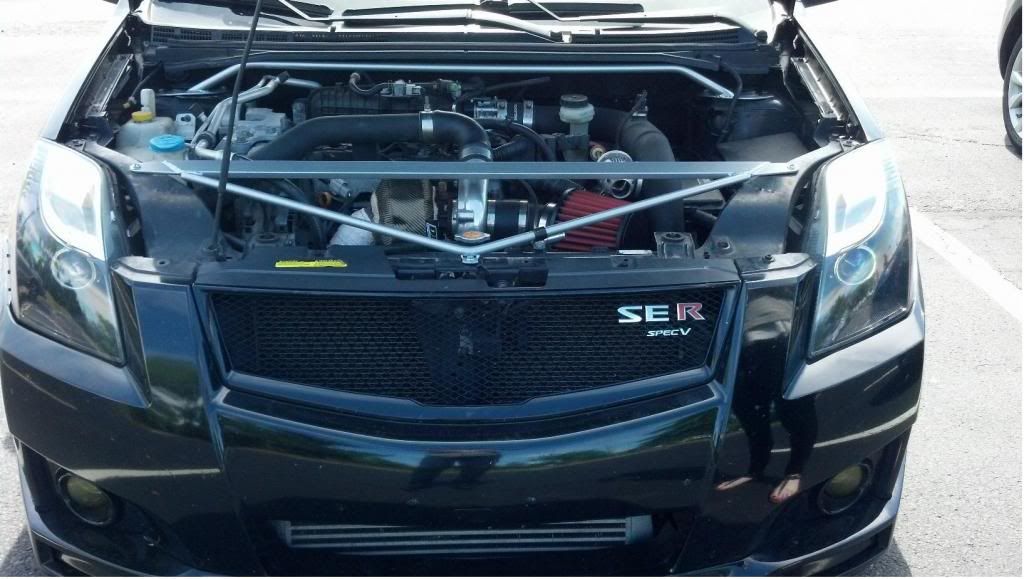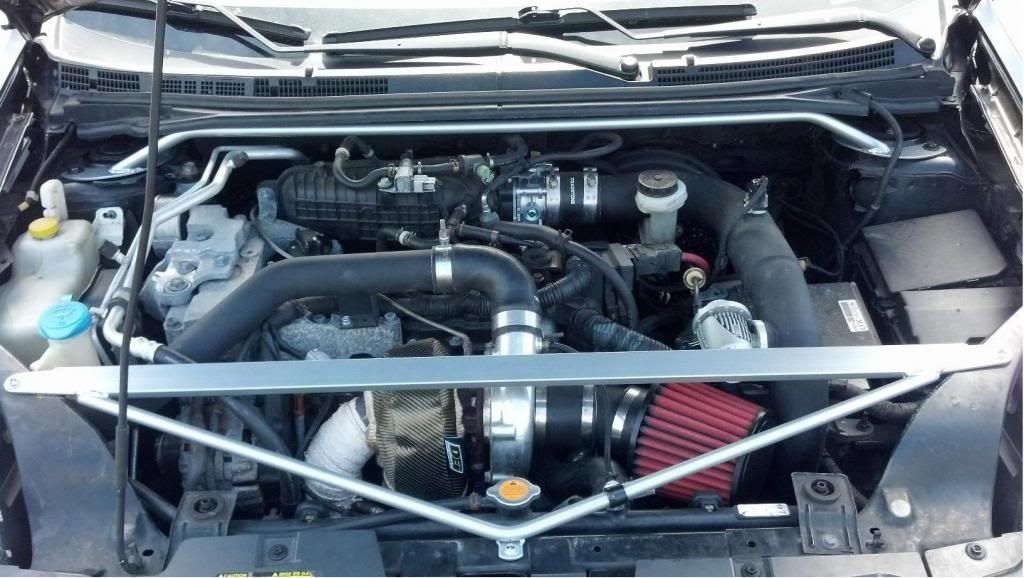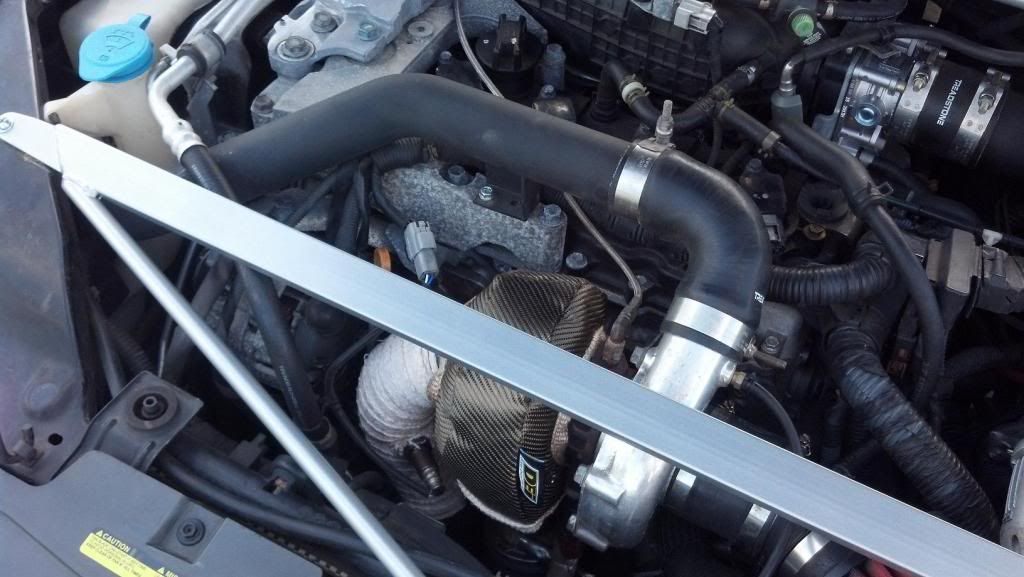 Bump for Teaser pic
Thanks Misternuts from b15u!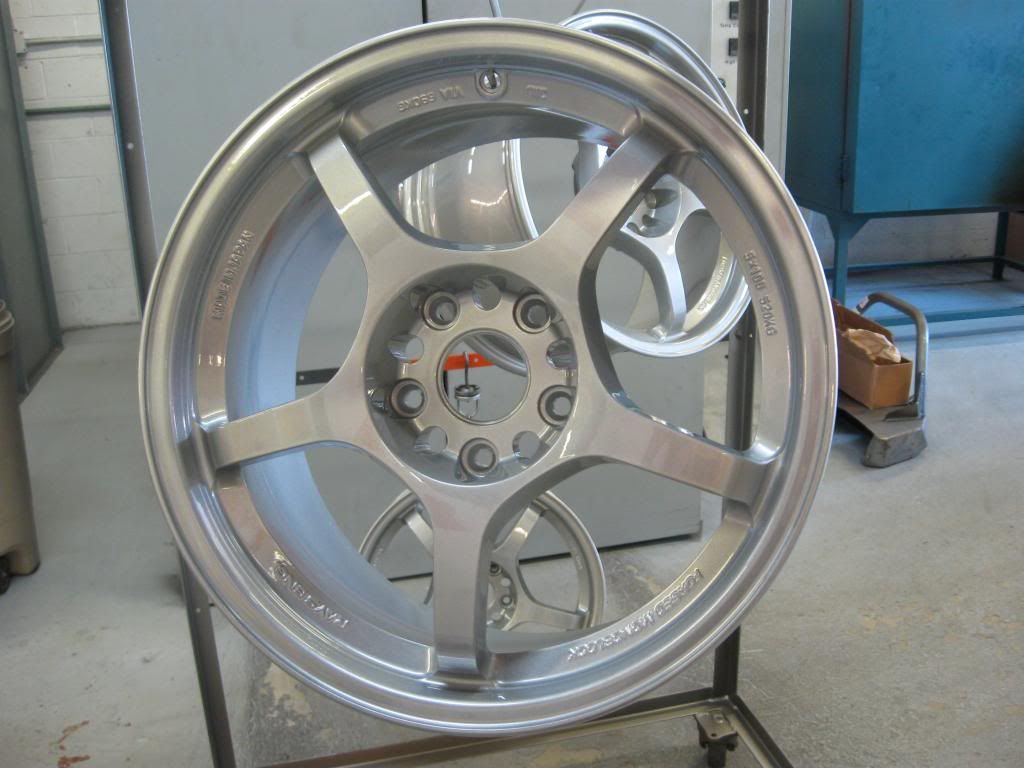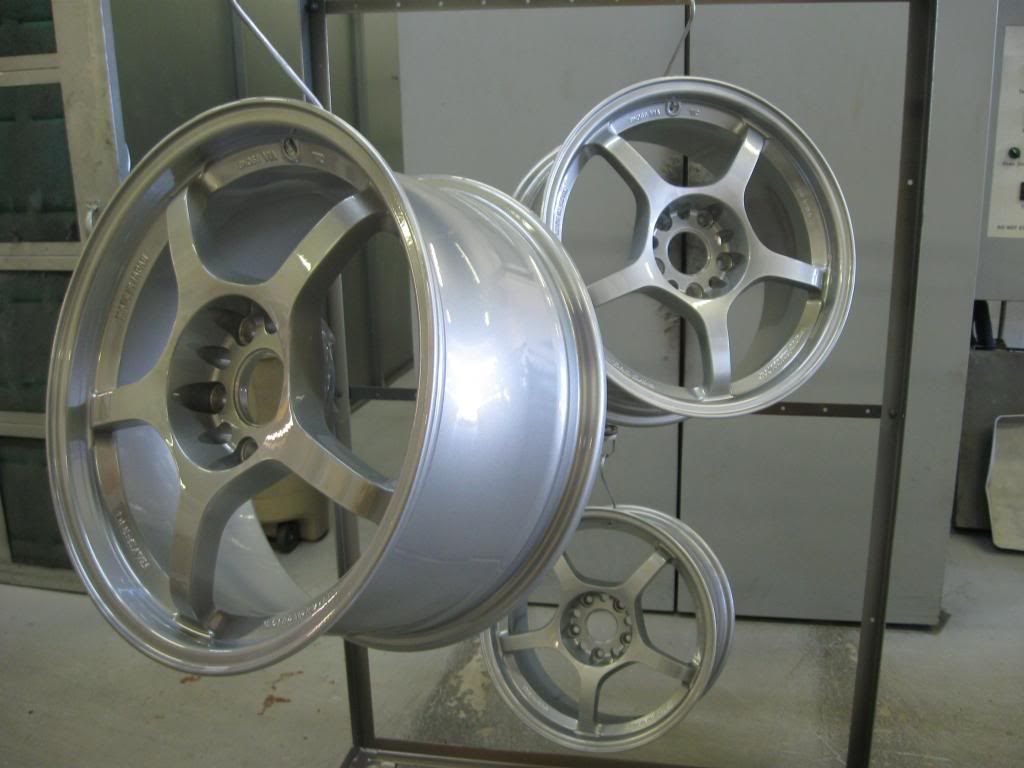 Edit: 08/09/13 updated retrofit. new shrouds, painted black, some other paint stuffs.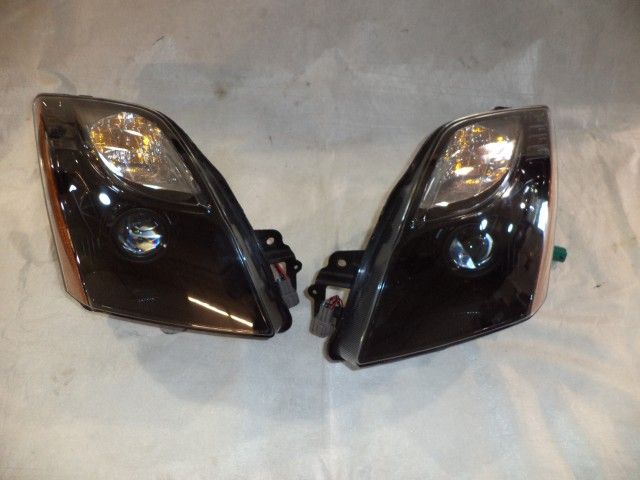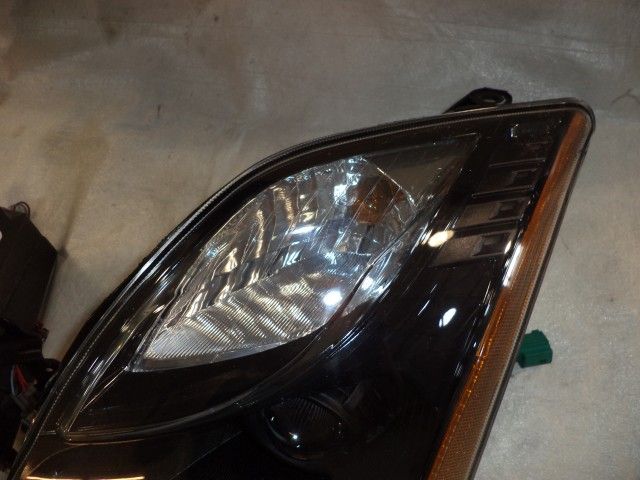 BUMP for some teaser cell phone shots - still awaiting my friends higher quality pics.
Front:
Side-ish: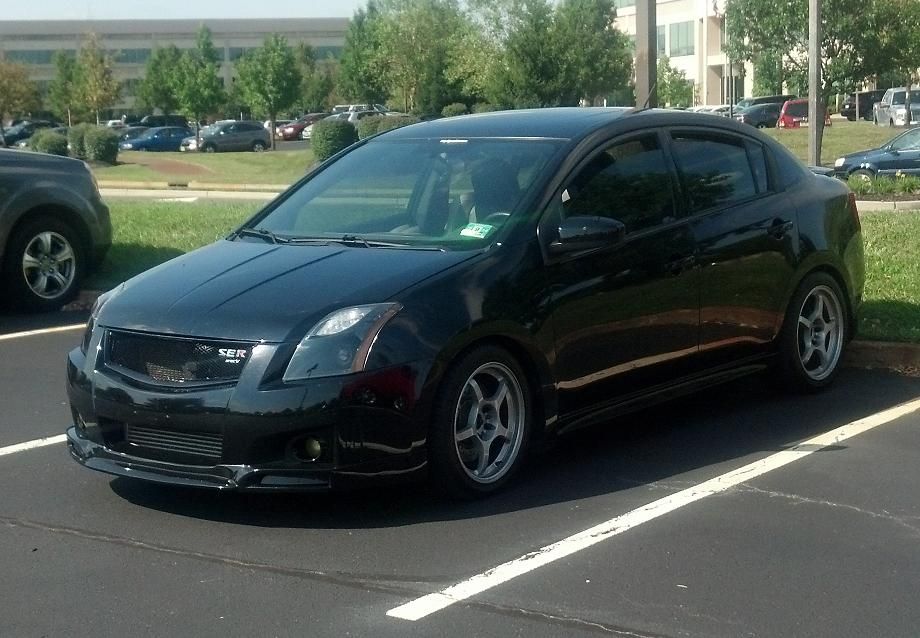 More Side-ish: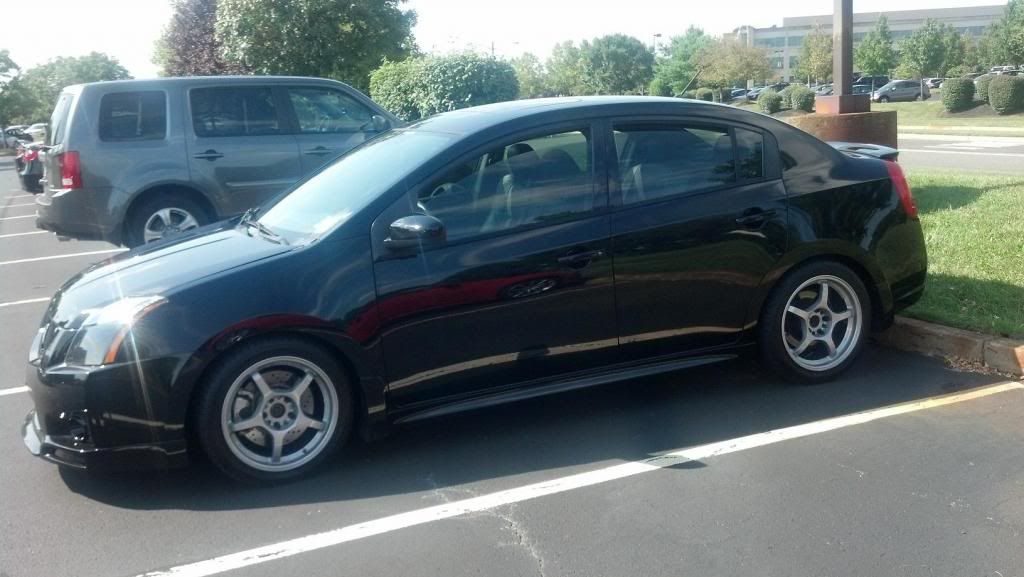 Headlight - loving the black and new shrouds: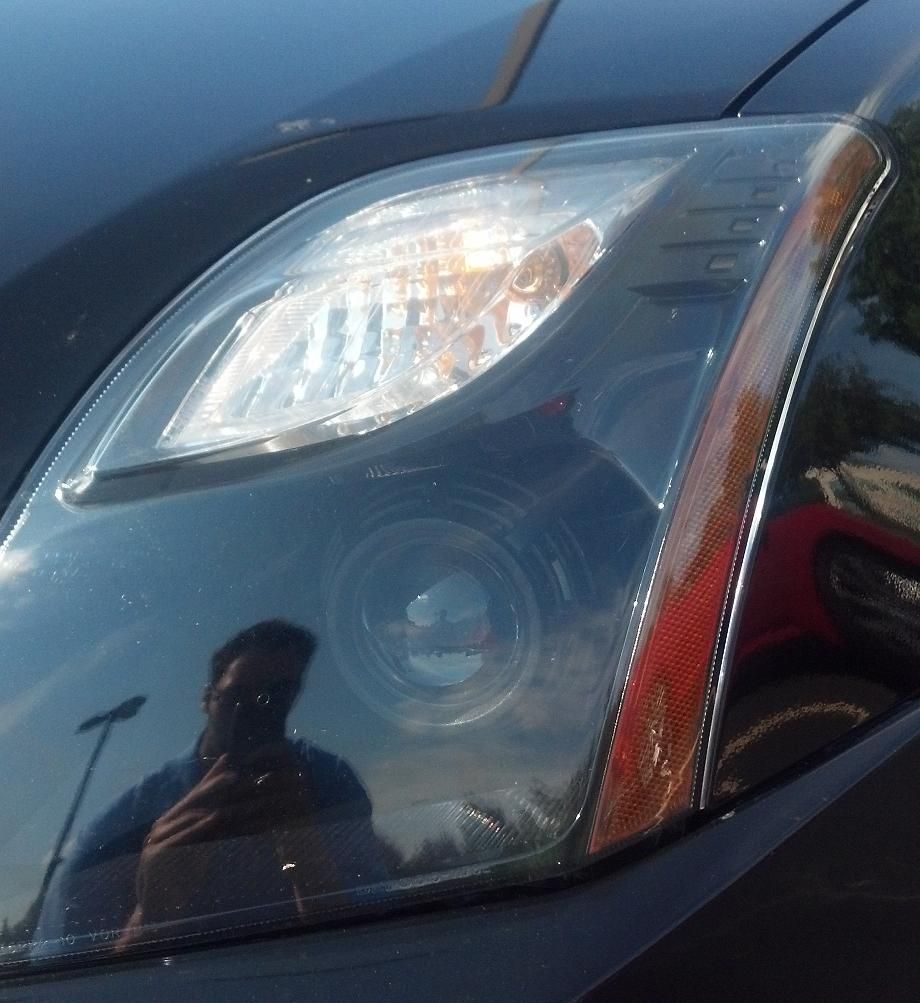 Up close of wheel: Love that it shows the brakes more on an open 17" wheel: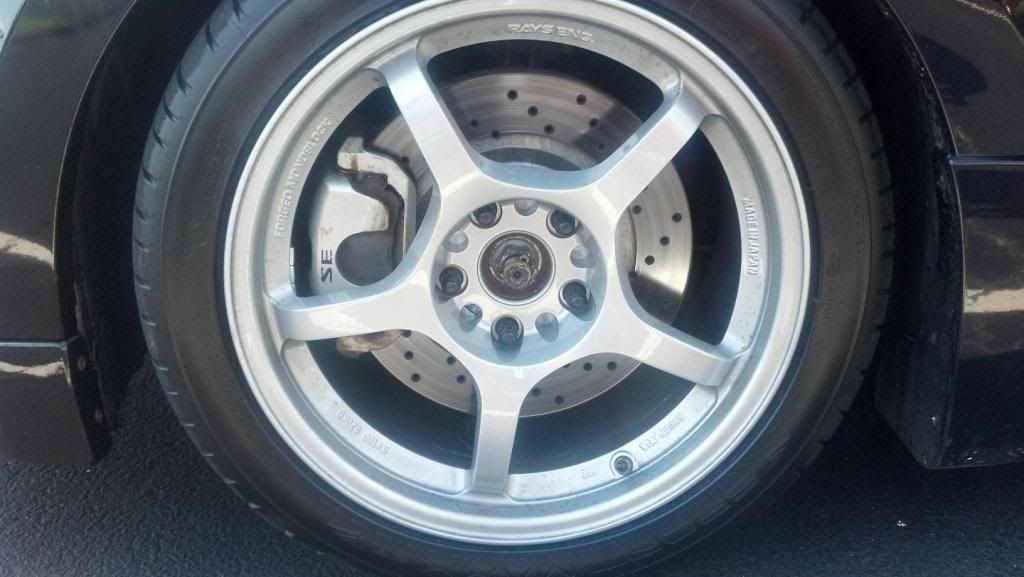 Fucking axlestud ruining my life: See how far it sits out?!!!?
Here are a few better pics - still waiting on others.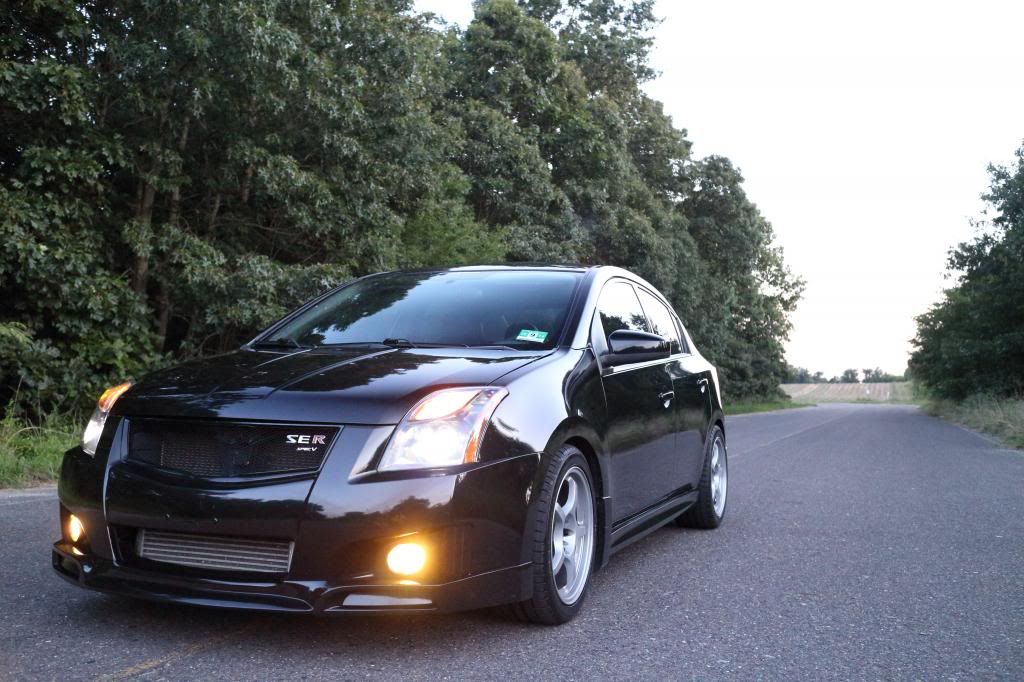 Bump: for Mishimoto Radiator & Oil Cooler: Shoutout to Wendell for the parts/installs. Dude is a wizard at getting this stuff on in no time flat even with hangups.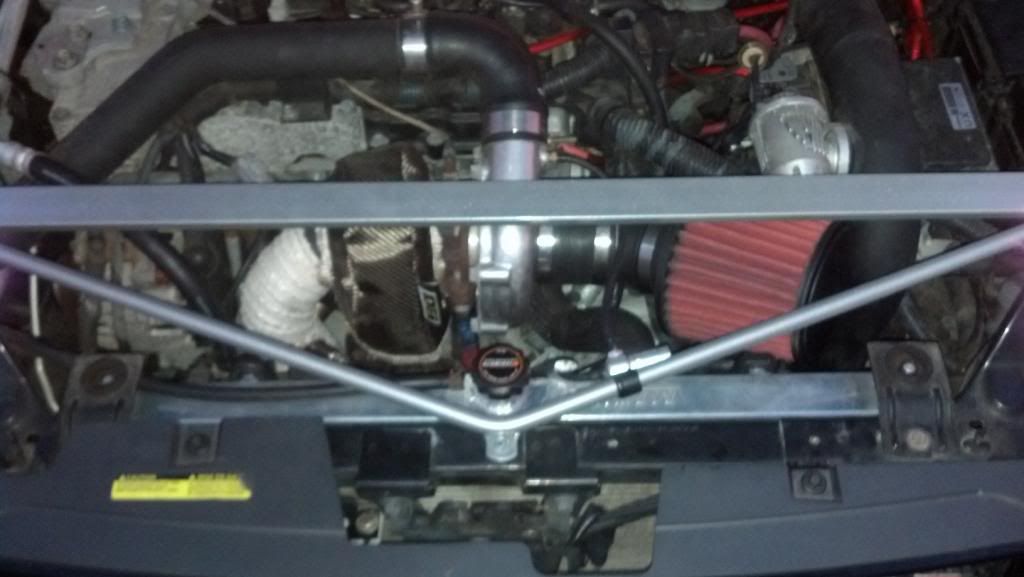 And a soundclip for good measure:
http://www.youtube.com/watch?v=yOIu4gE7WVU
Last edited by
Evan
on Wed Nov 05, 2014 4:31 pm, edited 14 times in total.
324whp & 306wtq @ 10.75psi