- Sun Feb 07, 2010 10:30 pm
#6819
Hey everyone,
I've been around since 2007 watching the platform increase in popularity and it has been an interesting ride. I like to do things a little different compared to everyone else but I like to try and keep an eye out for more quality parts as opposed to knockoffs if possible. I've enjoyed the ride and look forward to seeing where all the platform can go.
Things done (not really sure if you can count all of these as mods) :
ENGINE
-Eneos 5W30
-Greddy OX-04 Oil Filter
-Greddy Magnetic Oil Drain Plug
-Greddy Radiator Cap
-Greddy Oil Catch Can (on the shelf)
-Greddy TiC Axle Back
-Megan Midpipe
-M2 Downpipe
-M2 Header
-HKS Oil Cap
-A'pexi Power Intake Filter
-Injen Cold Air Intake
-2JR Crank Pulley
-Weapon R Coolant Tank
-Weapon R Torque Damper
-Solid Lower Motor Mount
-Hondata Intake Manifold Heat Shield Gasket for QR25de (on the shelf)
-Sun Hyper Voltage System
-Sun Hyper Ground System
-Mishimoto Radiator (on the shelf)
-Treadstone Radiator Hoses (on the shelf)
ENGINE MANAGEMENT
-N/A
DRIVETRAIN
-TWM Short Throw Shift Kit (on the shelf)
SUSPENSION/BRAKE/WHEELS/TIRES
-BC Racing 10K F/8K R Coilovers
-SPC Alignment bits and pieces
-Tweed 3 Point Forward Brace
-Tweed Strut Tower Bar
-Tweed Fender Braces
-Tweed Rear Bar
-Tweed Rear Sway Bar
-Power Slot Rotors F/R
-Hawk HPS Pads F/R
-Goodridge SS Brake Lines
-Motul RBF600 DOT4 Brake Fluid
-Ray's Engineering Lug Nuts
-Nismo (Gram Light 57F's) Wheels (summer)
-Falken Azenis RT615K 235/40/18 (summer)
-H&R TRAK+ DRM 15mm Spacers (F)
-H&R TRAK+ DRS 5mm Spacers (R)
EXTERIOR
-Piaa Super Sporza Silicon Wipers
-Sylvania Silverstar H13 Bulbs
-Nokya H11 2500k Bulbs
-Lamin-X Yellow Tint Fog Light covers
-iJDMtoy.com 6 LED T10 194 Amber Side Marker Light
-iJDMtoy.com 9 LED T15 194 Amber Parking Light
-Ebay T10 5 LED 194 White License Plate Lights
-Ebay JDM style Red out LED taillights
-Hella Supertones
-CMod Ebay Grill
-Sport Wing Rear Bumper Cover
-Password:JDM Bumper Quick Releases
-Password:JDM License Plate Relocation Kit
-Password:JDM Scion TC Rear Tow Hook Bracket
-Top Secret Titanium Traction Tow Hook Short
-RaceTech Front Tow Strap
-Stillen Front Lip
-Top One Type 2 Side Diffusers
-Charge Speed GT Carbon Fiber Mirrors (on the shelf)
-Top Secret Carbon Kevlar Rear Diffuser Canard Extensions (on the shelf)
INTERIOR
-OEM Carbon Fiber w/ Red Lettering Kick Plates
-Carbing Shift Knob w/ 2in Extension
-Garage Moon Power Floor Mats
-Wedge Engineering seat brackets with Recaro sliders
-BRIDE Digo Type R *driver*
-BRIDE Digo *passenger*
-BRIDE Shift Boot
-BRIDE E Brake Boot
-BRIDE Armrest
-BRIDE Door Cards
-TAKATA Drift II Harnesses
-Harness Bar
-GoPro Roll Bar Mount
-Sharkey Bezel Gauge Pod (1 of 2 in existence)
-NRG 350Z Short Hub
-NRG Gen 2.0 Gold Quick Release
-Grip Royal MacBeth
-Broadway 270mm Convex Rear-view Mirror
-Air Spencer GIGA "Squash"
-Ebay T10 5 LED 194 White Map Lights
-Luxstar 12 SMD DE3175 White Dome Light
MISC.
-NRG Dress Up Bolts (Rose Gold)
-Password: JDM M8 Dress Up Bolts (RED)
-Password: JDM M8 Socket Cap Bolts (RED)
-Password: JDM M6 Dress Up Bolts (RED)
-JDMEGO Crystal Light Valve Stem DICE!!!
-Evasive Motorsports License Plate Frame (Front)
-JDMEGO "I </3 Your Fake Wheels" License Plate Frame (Rear)
-Neo Chrome Fender Washers for the rear plate frame
-JDMEGO Brake Reservoir Cover
-Cobb Tuning Urethane 12mm Exhaust Hangers x5
-Hose Techniques Filter Coupler
-Hose Techniques T-Bolt Clamps
First Day of ownership: November 2007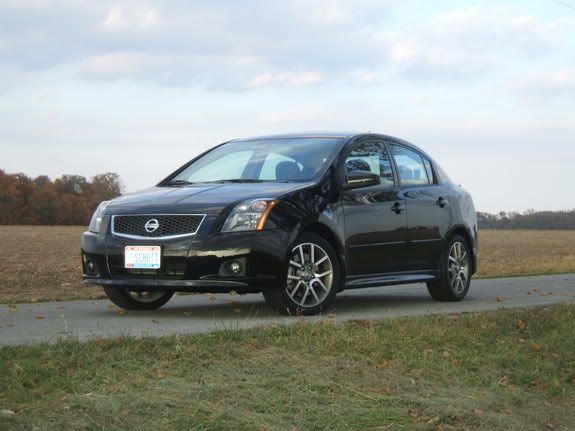 Current Look: JDM the unJDMable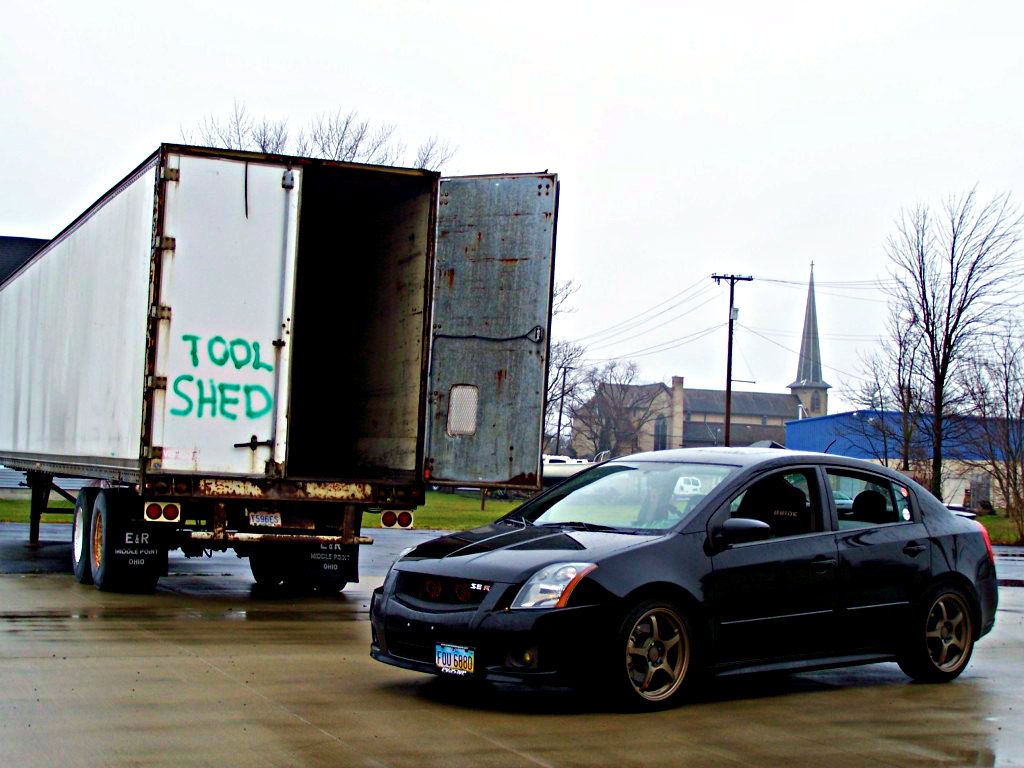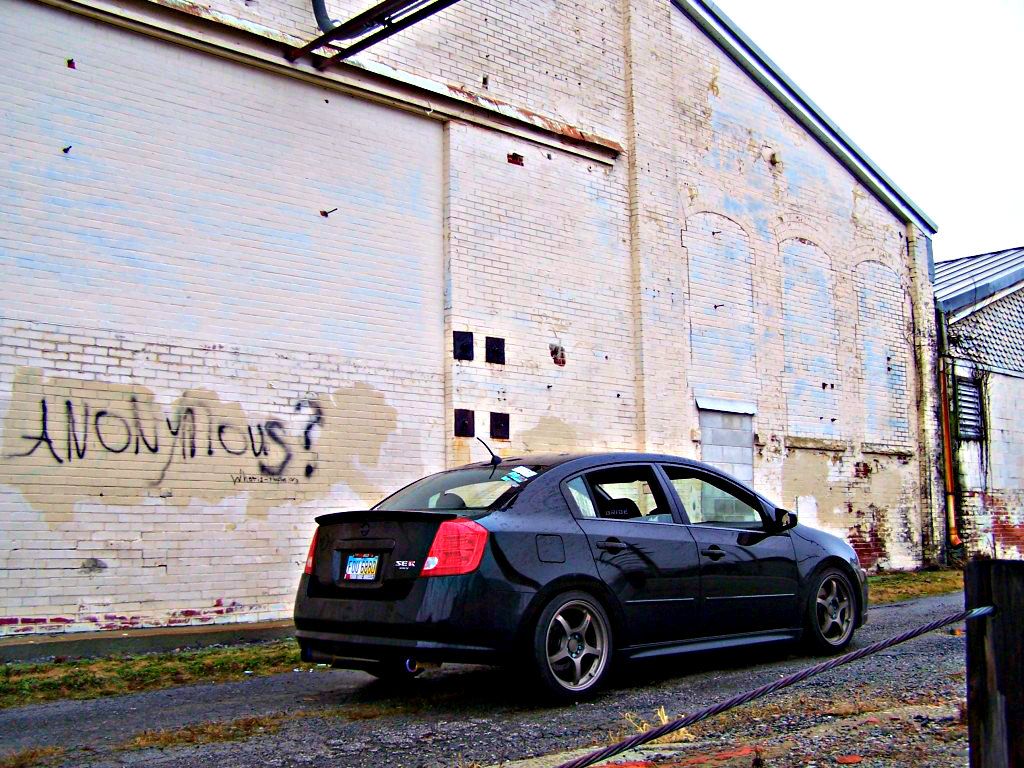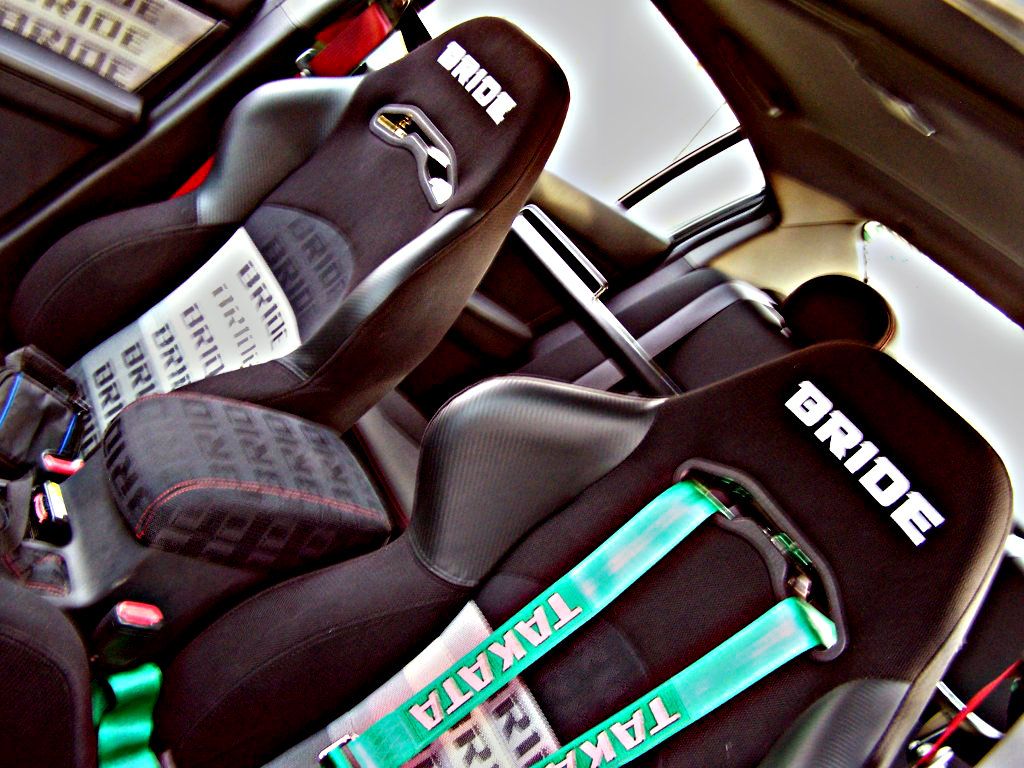 Thanks everyone,
Last edited by
07BlackSpecV
on Thu Oct 07, 2010 6:38 pm, edited 35 times in total.